Welcome!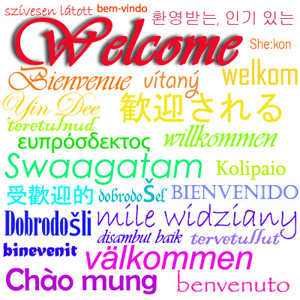 Hello, and welcome to the all-new, super-shiny Listen & Learn blog!
My name is Michelle and I will be bringing you a heady mix of news, tips, reviews and general language miscellany.
Having tried my hand at a few different languages over the years, from French and German at school to Maori (when I lived in New Zealand), I'm currently working on improving my very basic Spanish skills.
My aim is always to post about language-related things I am interested in, and I hope you will find them interesting too! I particularly enjoy discovering the links between language, culture and history.
If you would like me to post about anything in particular, please feel free to make a suggestion in the comments section. I'm always happy to hear from readers – don't hesitate to tell me what you do and don't like about the blog!