When Cervantes Roamed the Earth: The King of Spanish Literature
So far in our look at some of our most famous language maestros, we have unfairly concentrated on those whose native language was English. This week we intend to redress that balance by looking at the master of Spanish literature, Miguel de Cervantes.
Cervantes has long been considered the greatest writer in the Spanish language, and one of the world's most preeminent novelists. Join us as we dig a little deeper.
Introducing…
[caption id="attachment_5017" align="aligncenter" width="511"]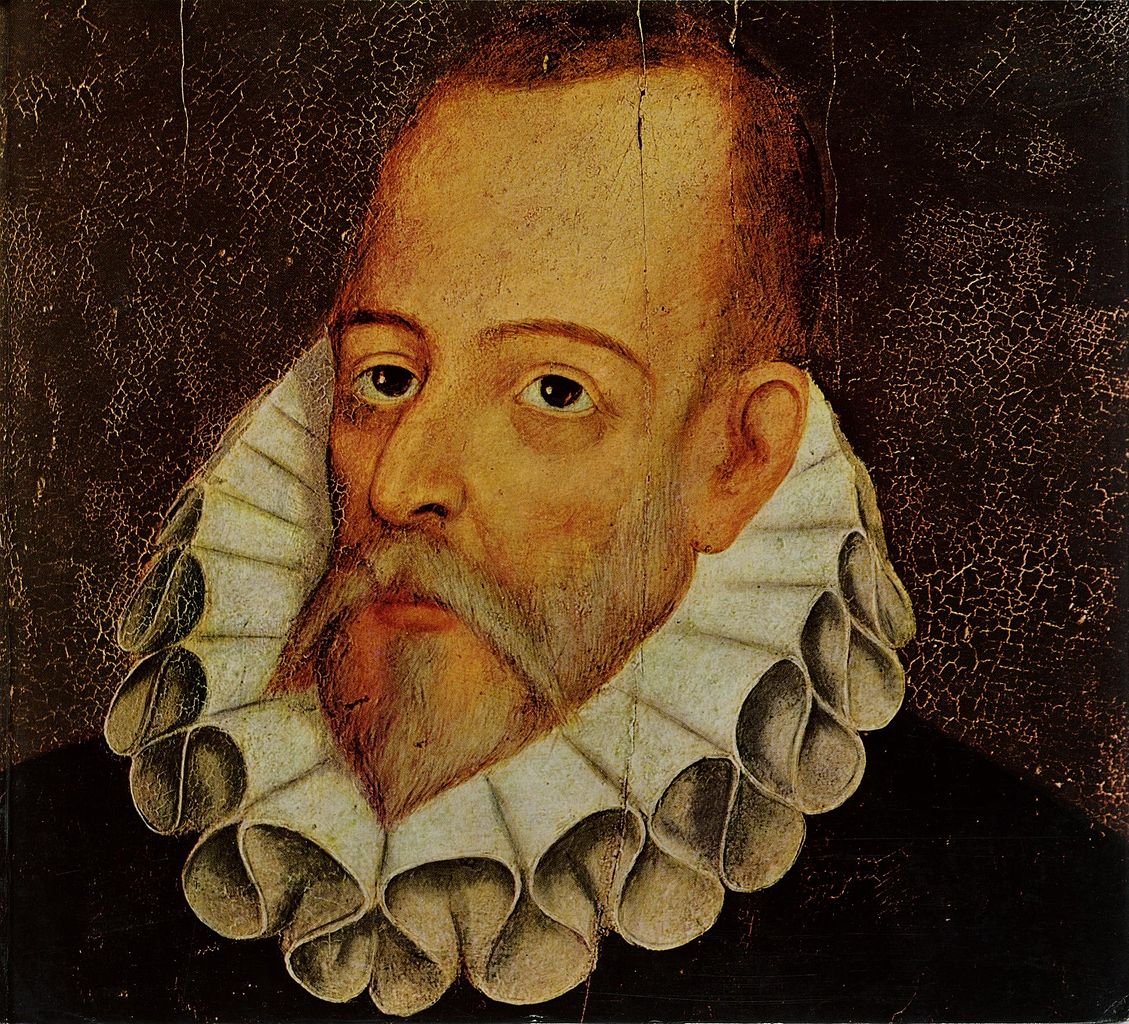 Miguel de Cervantes portrait by Juan de Jauregui via
Wikimedia
[/caption]
Miguel de Cervantes Saavedra was born in Madrid in around 1547, although the name
Saavedra
Cervantes chose to add to his name during his adulthood. He was the fourth of seven children, growing up in a family under constant financial stress, moving around continuously so that his deaf father could try for more prosperous roles as a surgeon.
In 1569 Cervantes contributed poetry to a memorial collection for Elizabeth of Valois, the wife of Spain's King Philip II, but instead of continuing to write joined the Spanish army the following year. Cervantes was the epitome of a hero: despite two chest wounds and the complete maiming of his left hand, he continued his work with the army as a soldier for many years despite his injuries.
In 1575, Cervantes and his brother were captured on their way back to Spain by a group of Turkish ships, and they were held as prisoners and slaves for five years until a ransom was paid for their release.
Cervantes' final role before the publishing of his most famous work, Don Quixote, was in the 1580s as a commissary for the Spanish Armada. When he was charged with mismanagement and imprisoned, Cervantes used this time in incarceration to write.
Needing no introduction…
[caption id="attachment_5019" align="alignleft" width="437"]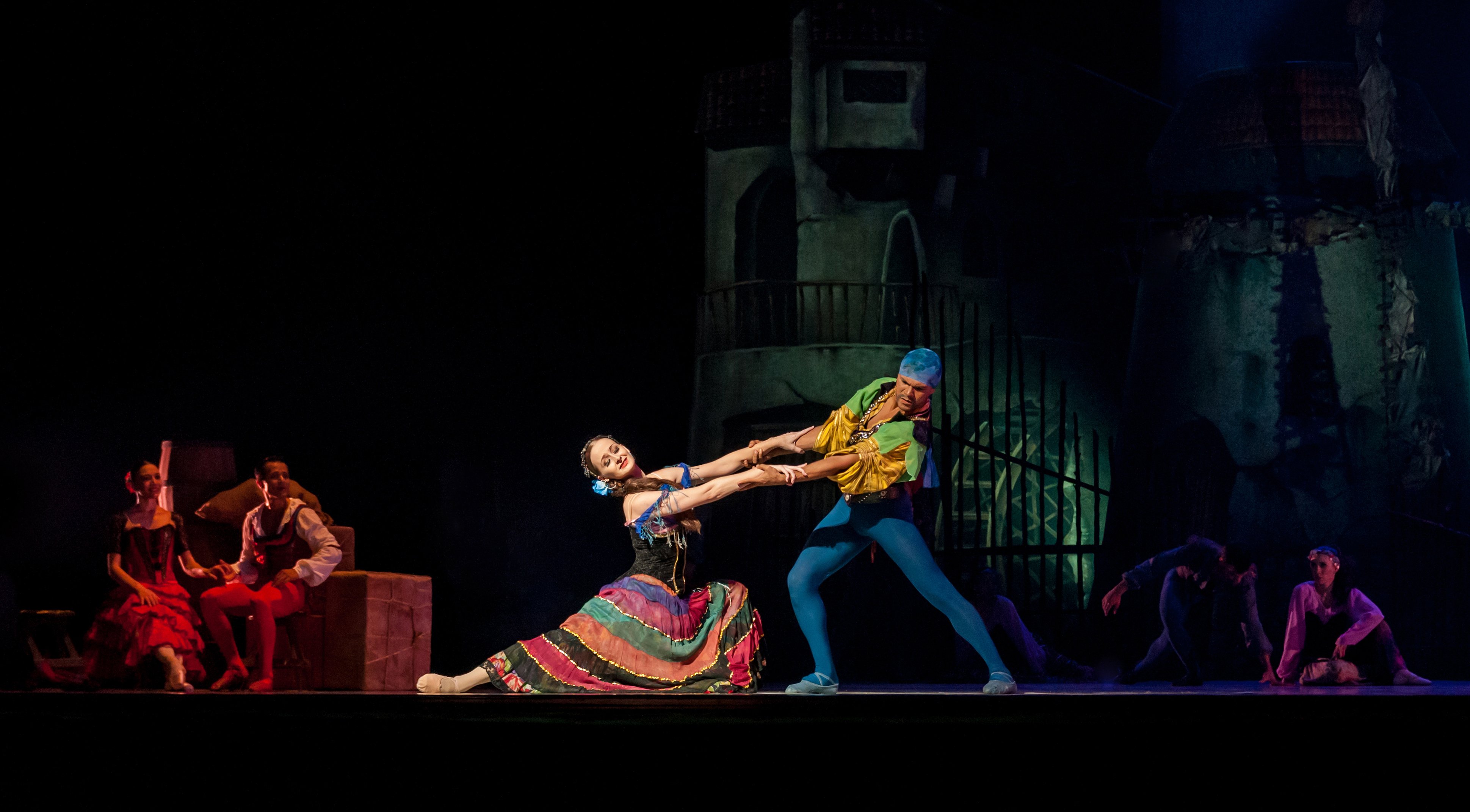 Don Quixote Ballet via
Wikipedia
[/caption]  
Perhaps you are more familiar with the name of Cervantes' most famous book, Don Quixote, than you are of the name Cervantes. Don Quixote, When we speak of this work we often do not even get the full title right: El ingenioso hidalgo don Quijote de la Mancha, or
The Ingenious Gentleman Don Quixote of La Mancha
. This is the story of an hidalgo - a gentleman in a Spanish speaking country - called Mr. Alonso Quixano, who loses himself so thoroughly in the world of chivalrous literature that he cannot cope with the wrongs in the world, and becomes something of a superhero trying to do good deeds along with the help of simple farmer Sancho Panza.
Learning a new language? Check out our
free placement test
to see how your level measures up!
Don Quixote was written and published in two volumes, in 1605 and 1615, and has been translated into English with varying levels of success since around 1618. Pierre Antoine Motteux's translation of around 1700 has been the most enduring, and between the translation and the original text is thought to come one of our most famous proverbs. Motteux wrote '
the proof of the pudding is in the eating
'
where the original text read '
you will see when the eggs are fried'
 - thus giving birth to the expression '
time will tell'
.
Don Quixote has influenced an extensively long list of literature and art, as well as having been directly referenced in some of our other most famous novels, including
The Three Musketeers
(1844),
Adventures of Huckleberry Finn
(1884) and
Cyrano de Bergerac
(1897). The novel even added a new, made up word to our vocabulary:
quixotic
, which means extremely idealistic, unrealistic and impractical.
As with all great works, cinema has attempted to recreate the magic from the page: judge for yourself if the Hollywood version of
Don Quixote
from 2000 does it any justice. If the very lacking number of actual Spanish actors listed in the cast are anything to go by, and the lead role being taken by the incredibly American John Lithgow, perhaps don't view this film with any sort of hope for a realistic interpretation.
Literary contribution
[caption id="attachment_5018" align="alignright" width="166"]
Monumento a Miguel de Cervantes via
Wikimedia
[/caption]  
Cervantes, also known as
El príncipe de los ingenios
("The Prince of Wits"), had a varied career as a novelist, poet and playwright. Whilst it is true that Don Quixote is Cervantes' most famous piece, and that this novel went on to influence a far and wide reaching range of works, it should not be forgotten that Cervantes produced a number of other novels, poems and plays throughout his life.
Novelas ejemplares
was a series of novellas that Cervantes intended to be the Spanish version of the Italian
Boccaccio
.
Los Trabajos de Persiles y Sigismunda
was a romance novel finished shortly before Cervantes' death. A number of his poems can be found in La Galatea, with his most important poems considered to be
Al Túmulo del Rey Felipe en Sevilla, Canto de Calíope, Epístola a Mateo Vázquez,
and the
Viaje del Parnaso
. Cervantes also wrote eight full plays and eight short farces, as well as
La Numancia
, a dramatisation of the long and brutal siege of the Celtiberian town Numantia.
Cervantes truly deserves the title of language maestro. Don Quixote is considered among many to be the first modern European novel, and is often described as being among the best works of fiction ever to be written. Despite his own hardships, Cervantes made a positive impact on the Renaissance, helping in the shaping of the modern world.
As with so many of our greatest talents, Cervantes received the greatest of his success posthumously, unable to reap the financial benefits of his works that would have no doubt had a great impact on his own life.
We hope we have inspired you to broaden your literary horizons and consider sampling some of Cervantes' work - or perhaps even to take up Spanish!
Join us one final time in our look at some of our greatest language maestros when we consider the works of Dante. Until then...