10 Cities and Towns to Visit in Brazil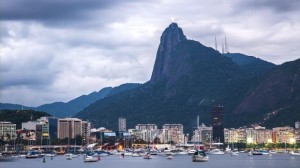 South America's Brazil is not only the biggest country in the continent, but is also one of the most popular for visitors.  It has different varied landscapes and a plethora of incredible attractions.  Combining world-class beaches, pristine rainforests, lively cities, a passion for football, exciting carnivals, and more, a trip to Brazil is like no other.
The top 10 cities and towns to visit in Brazil are:
1. Rio de Janeiro
Vivacious and vibrant, Rio Janeiro is known for being one of the most exciting cities on the planet.  It is one of the most sought after destinations in the country, with glorious beaches, towering mountains, and iconic landmarks.  Sitting on a large harbour and looked over by Christ the Redeemer, other noteworthy attractions include Sugarloaf Mountain and numerous museums and art galleries.  It is also popular for its pulsating nightlife.
2. Sao Paulo
The biggest city in Brazil, Sao Paulo is home to soaring skyscrapers, a rich culinary scene, and a lively night scene.  It is easy to get to stunning jungles, with a diversity of wildlife, from Sao Paulo.  There are also many parks dotted around the city, providing a pleasant respite from the hustle and bustle of the city.
3. Parati
Parati is one of the top natural places in the country, and one that draws visitors from near and far.  It is a veritable tropical paradise, with coastal mountains towering over a dazzling sea, sparkling waterfalls, and fabulous forests crammed with nature.
4. Brasilia
The country's capital, Brasilia is something of a modern and planned city when compared to other parts of the country.  It is easy to navigate, with core districts known for different things; there is a predominantly residential area, a district known for its mixed gastronomical scene, an administrative area, and so forth.
5. Iguazu
The cascading and powerful Iguazu falls are up there on the list of the world's most spectacular waterfalls.  As well as enjoying the famous falls, visitors can also venture into the jungle and enjoy the local city attractions.
6. Recife
Near to the coast, visitors can enjoy both a seaside retreat and the historical old town.  Wandering around the town reveals terrific old architecture.  Surrounded by lush rainforests, it is also very easy to be in the heart of wonderful nature.  Recife is also known for having many waterways, crisscrossed by bridges aplenty.
7. Salvador
Salvador is a popular spot for beaches and a laid back atmosphere.  One can enjoy diving, snorkeling, surfing, and more.  It is relaxed, yet crammed with plenty of culture.  It is a popular hangout for artists.  Salvador is one of the oldest cities in the country with a strong colonial past, and so also offers lots of heritage and historic attractions.
8. Manaus
Manaus is one of the major ways to access the incredible Amazon rainforest.  With adventure sports and outdoor activities in abundance, people can also visit indigenous tribes who have called the jungle home for hundreds of years. The city itself contains plenty to keep a visitor occupied for several days at least.
9. Fortaleza
Fortaleza offers easy access to many fine beaches and quaint fishing villages along the nearby coastal areas.  It also boasts great shopping, interesting culture, and a chance to recharge batteries and relax.
10. Ouro Preto
Ouro Preto is one of the most well preserved colonial towns in Brazil.  It is easy to see Portuguese influences as well as glorious churches.  It saw a heady gold rush in the days of yesteryear.
With so many wonderful places to visit in Brazil it can be difficult to know where to begin!  One thing, however, that needn't be difficult is communication.  Brush up on your language skills before you visit to really make the most of this fabulous land.
What's your favorite spot in this magnificent country?