10 Things to Know Before Traveling to Saudi Arabia
With tourist visas being recently introduced for the first time in Saudi Arabia, the country is slowly opening up to visitors. We've compiled a list of ten points that you should remember if you want to make a good impression whilst visiting Saudi Arabia, either for pleasure, business or as a pilgrim.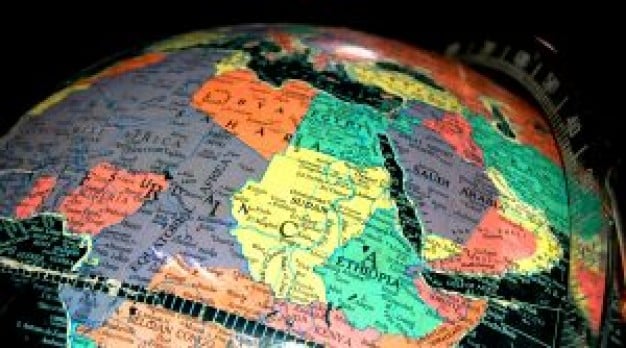 1. Know why you're going
This might seem fairly obvious, but if you're looking to travel to Saudi Arabia you really do need a valid visa, which documents exactly why you're there. If you're a pilgrim heading to the country, you'll need a specific visa from an agency accredited to the Royal Embassy of Saudi Arabia, and if you're on a business trip, you'll be required to show evidence of appointments for business in the country. Think carefully about how you list your job title – journalists, photographers and writers won't often be granted access, as these are deemed suspicious by the Saudi government.
2. Allow plenty of time for your visa application
Issuing visas into Saudi Arabia is a bureaucratic process, which involves in-depth background checks and investigation into the purpose for your visit. Because of this, spontaneous or last-minute visits are virtually impossible.
3. Travel in groups
Due to stringent government requirements, If you apply for a tourist visa you will need to evidence that you are travelling with an organized tour group, in a party of four or more. Independent tourist travel is not permitted.
4. Couples should (preferably) be married
If you're a married couple and have an official marriage license, then you're permitted to travel together. However, if you're an unmarried couple looking to travel to Saudi Arabia, then this is frowned upon and can cause rejection of your visa application.
5. Female travelers must have a sponsor
Due to certain cultural and political rules, female visitors must be met by a sponsor upon arrival in Saudi Arabia. If you land and no one suitable is there to meet you, at best delays will occur before being allowed to travel further into the country, at worst you could be denied access all together. It is normal for your sponsor to then hold your passport, whilst you'll be issued with an Iquama (residency permit) for day-to-day travel.

6. Be respectful of local culture
There's often a dress code in place in the cities, and often women aren't allowed to be out in public without a male guardian. Public displays of affection are frowned upon, as is drinking alcohol. More recently smoking bans in public places have been enforced more rigorously, despite Saudis being relatively heavy smokers.
7. The nightlife is different from Western culture
Saudi law bans all alcohol, nightclubs, cinemas, theatres and suchlike, and as a result, there's very little nightlife in Saudi Arabia. Entertainment at night comes in the form of dinner parties and other hosted events. This is not a place to party long into the night, something we recommend you're aware of before planning any trips.
8. Photography isn't encouraged
If you're the type who likes to photograph everything, then you may encounter problems in Saudi Arabia. The government is still very cautious about tourists, westerners especially, and photography can be mistaken for terrorist plotting or espionage. This is especially true when around government buildings or any other high-traffic locations such as mosques and markets. Taking pictures of local people without permission is also a no-go area, especially women!
9. Playing music in public is prohibited
This can be seen as causing a public disturbance and could land you in trouble, especially if western rap or trance is your thing. It isn't illegal to indulge when you're safely back at your hotel, but just make sure it is not loud enough to cause offence to any neighbors.
10. Religious items from non-Islamic religions are banned
If you've got a crucifix, a Bible, or any other religious paraphernalia, leave them at home as law prohibits public observance of any religion other than Islam. If you do practice a non-Islamic faith it is best if you worship in private.
If you've been to Saudi Arabia and picked up any tips we haven't covered let us know! And while you're digesting all that information, why not contact us to find an Arabic course in your area? Whatever your reason for travel, a few words in a local language can really help get you out of trouble, and demonstrates great respect – something highly valued in Arabic culture.