4 Steps to Getting Married in Mexico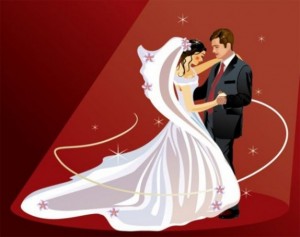 Wedding planning is never easy. Arranging a wedding in a country other than your own can be downright terrifying. But once you've decided where to get married in Mexico, it's time to start organizing. Here is a list of all the legal requirements for your Mexican wedding to help it go off without a hitch!
Step 1. Before the Marriage
In order to obtain your marriage license, you need to arrive in Mexico at least three days before the ceremony. Both you and your partner are required by law to undergo health tests, to check for blood type and sexually transmitted disease, and the waiting period once you've applied for your license will vary depending on where you marry.
You may need to arrive earlier if you're marrying a Mexican national, as you need permission from Mexico's Interior Ministry (Secretaria de Gobernacion – Oficina de Migracion). You need to get this from the office that has jurisdiction over the place you are getting married in.
If you're divorced you need to check the rules in the state you're marrying; most say that you both need to be divorced for at least one year before remarrying, but laws can differ slightly.
Step 2. Your Documents
You'll need to get all your documents in order to get your marriage license. These include:
Marriage application forms from the local registry office,
Your passports (valid for at least six months, with a copy) and tourist cards from entering the country, plus birth certificates translated by an approved translator and certified (and copies),
The health certificate you obtained from the health exams,
Single status affidavits and, if you're divorced, a divorce decree (women only) or death certificate if either of you is widowed,
Originals and copies of ID for your four witnesses.
You'll then pay a marriage license fee of about US$30 and wait for your license to be issued; this could take anywhere from half an hour to a few days.
Step 3. The Ceremony
Only civil ceremonies are recognised as legal in Mexico and will be recognised when you go home. You can have a religious ceremony in addition, but the civil ceremony is necessary. You need to have four witnesses to your ceremony, all with identification (usually a passport). They can be friends or family. At last you get to the beautiful part, when you forget about paperwork and exchange your vows! Your ceremony will likely be conducted in Spanish and translated into English, unless of course you feel confident enough in your Spanish so as to not require a translator.
Step 4. Going Home
You will be sent your marriage certificate The United States Department of State requires that all wedding certificates from ceremonies performed in Mexico have the Apostille Seal. The Office of Authentication at State Department is responsible for making sure your marriage is legal in the USA. If you're going home to Canada, your marriage will be automatically recognised, but it's a good idea to have your certificate translated and certified by a translator.
Is all this hard work worth the effort, or is it better to get married in your home country and have an easy symbolic ceremony in Mexico? Learning Spanish will make all the arrangements much easier – test your language level before planning starts!
Did you get married abroad? Tell us about your experience below!