5 Places for Family Fun in Munich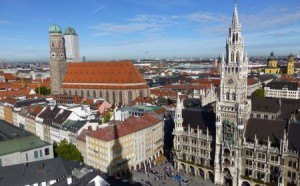 Germany's third-largest city and capital of Bavaria, Munich, may not immediately seem particularly child-friendly, but there are plenty of activities that make for a fun family day out. From zoos and museums to boating in the park or flying across a stadium on a zip-wire, there's something for a sunny day or a rainy day and for adventurers or those that prefer a quieter lifestyle.
1. Tierpark Hellabrun
Even the most reluctant animal lover will find something to their liking at Munich's Tierpark. They have a stunning array of animals, from tropical fish and colorful parrots, to elephants, polar bears and snow leopards. Plan to spend at least a good few hours there and make sure to catch one of the shows, be it sea lions or birds of prey.
2. BMW Welt & BMW Museum
If you have any kids who are obsessed with cars, they'll be happy at BMW Welt. This complex is half showroom and half museum, displaying the latest and some historical car and motorcycle models, as well as exploring the history and technology of BMW.
3. English Garden
The English Garden, or Englischer Garten, is larger than Central Park and has plenty to see and do. The new ampitheatre is used for performances in the summer, you can watch surfers tackle the artificial wave at the mouth of the stream running through the park and there are several beer gardens where you can enjoy a pretzel (and a beer for the adults). The Seehaus Beer Garden also has a playground and paddleboat and bike rentals nearby.
4. Deutsches Museum
If you're museum enthusiasts, the Deutsches Museum is ideal for a family visit. With plenty of interactive displays for children in the dedicated Kids' Kingdom and a large range of exhibitions, covering everything from the natural sciences to musical instruments, the whole family will find something to interest and entertain them.
5. Olympiapark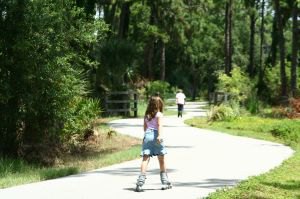 Munich hosted the Olympics in 1972 and, far from being a park which has since been abandoned, Olympiapark has a multitude of great activities, for kids and adults alike. There are tons of sports to engage in, both indoor and outdoor, from ice-skating and swimming, to tennis and football. Minigolf, boat hire and rollerblading lie on the more relaxed end of the scale, while if you're really looking for adventure you can climb the roof of the stadium and abseil back down (children aged ten or older) or take an exhilarating zip-wire ride over the stadium. If that's not enough, the park holds a sea life centre and runs a train ride between March and November.
Make sure you're prepared for the language barrier in advance by learning some German phrases, so you can relax and enjoy yourself once you touch down in Munich.
Which of these places would your kids enjoy most?