5 Reasons to Take on a Study Abroad Semester in Paris!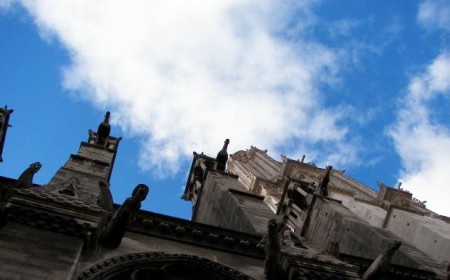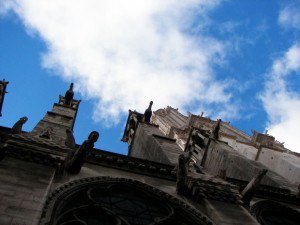 Choosing to study abroad is a big decision and a tough one to make. There are lots of things to weigh up: how well you know or can get to know the language, whether you can afford it and if you're going to miss home too much. However, studying in a foreign country is a fantastic experience and if you've decided to take the plunge. Here are the five reasons you should choose Paris as your temporary (and maybe eventually more permanent) home.
1. Cheaper Tuition Fees
Compared to fees in North America and other parts of Europe, French universities are extremely good value for money. Generally, costs range from around 200 to 650 euros (273-887 USD) a year, whether you're studying for a bachelor's or master's. Whereas colleges in some countries will charge more to non-EU students, costs in France are the same whether you're from the EU or elsewhere.
2. Join an Organization
Putting yourself out there to try and make friends in a foreign country can be scary, but there are plenty of things to help you along in Paris. The Club International des Jeunes de Paris is an organization for students that organizes trips around France, as well as outside of the country, and also puts on events in and around Paris. There are tons of free things to do and see, so you needn't spend a penny if you don't want to. And if you're feeling homesick, Paris has tight-knit communities of Americans and Canadians.
3. Qualify for Housing Aid
The Caisse des Allocations Familiales (CAF) provide housing aid to anyone in France who qualifies. As a student with low income and high rent (you'll be living in Paris, after all) you'll likely to have access to this funding. You simply need to fill out a form with information about your finances for the previous two years, as well as other details, such as your rent and who you live with, and ask your landlord to fill a form too.
4. Earn Extra Money
While in some countries foreign students aren't allowed to work or are very restricted, in France you can work up to 964 hours per year on your student visa. That's just over 20.5 hours a week, taking into account the 5 weeks vacation your employer has to give you, which is quite generous and probably about all you would have time for on top of studying and partying.
5. Study French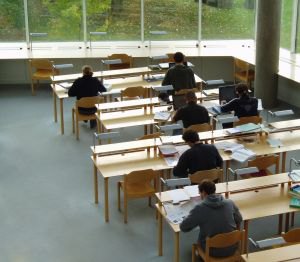 If your French isn't yet good enough to gain admittance to a French-speaking course, there are several options for simultaneously studying in English and learning French. The American University of Paris offers 20 different undergraduate majors, as well as minors and graduate programmes. New York University has a base in Paris and offers French and Media courses taught in English, with French classes available on the side. Or for a shorter stay, institutions such as the American Institute for Foreign study and CEA Global Education offer shorter programmes of a few weeks. Though the options are available for studying in English, if you want to be able to take a course in French you can see how far you've got to go by taking our
French level test
. Do you have any tips for people considering study in Paris, or are you thinking about doing it yourself?