6 Delicious German Foods & Drinks
Most people think German food revolves around sausage and starch, and in a lot of (delicious) cases, they aren't wrong. That being said there's much more to German food that than. Check out our list of tasty German foods and drinks to try!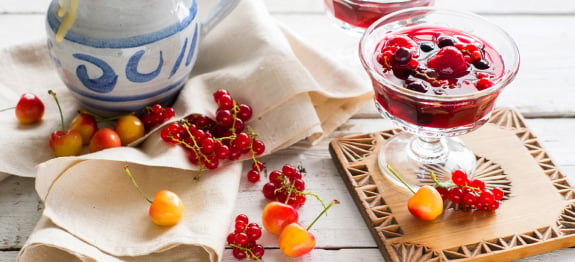 Rote Grutze by Prlyanka Bhola/ flickr
1. Rote grutze
Let's start this list off with something a little more on the sweet side. Rote grutze is a magenta coloured fruit pudding that is often eaten in the north of Germany. It's made from a mixture of fruits — usually currants, raspberries, cherries, and strawberries — obviously depending on what's available at the time. It's a little bit like a jam, as the fruits are all cooked together and thickened with cornflour and it's usually served with cream or milk. It can be a little tart, but the cream usually lightens up the overall punch of the fruit.
2. Sauerbraten
It's like no pot roast you've ever eaten. Sauerbraten starts with a large cut of meat (traditionally horse, but now it's most likely to be beef or pork) that is marinated in red wine, spices, and vinegar for up to 10 days to slightly pickle the meat. The slight sourness of the meat is nicely complemented with cabbage and dumplings, though you can also find it with mashed potatoes and steamed vegetables.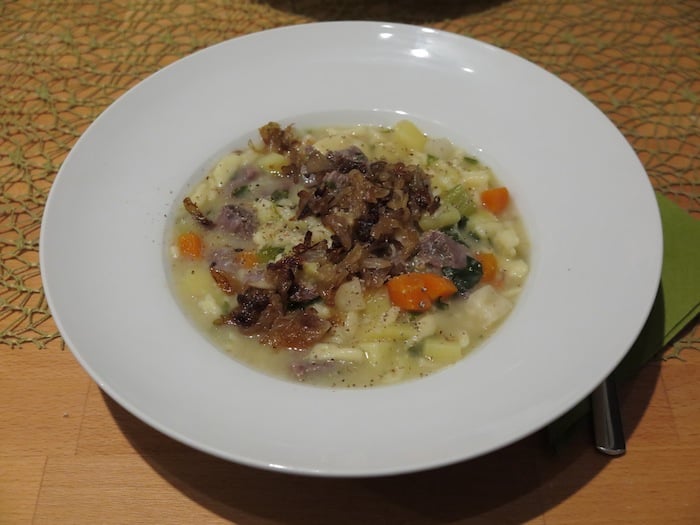 Gaisburger Marsch by Gourmandise/ flickr
3. Gaisburger Marsch
This stew hails from the south of Germany and it a perfect cold day companion. It's usually made with cubed beef, which is cooked in a broth then served with potatoes and spätzle (an egg-based noodle). The whole dish is garnished with butter-fried onions and is perfect with a thick slice of homemade bread.
4. Linsen mit Spätzle
Another tasty dish from the south of Germany. Linsen mit Spätzle was originally meant to be a dish for the poor as meat was too expensive. Cooks would opt for lentils as the foundation of the meal instead. The lentils are cooked in spices and served alongside spӓtzle, hence the name: Linsen mit Spätzle. Although the dish is usually served with these Vienna-style sausage, the meat can be omitted for vegetarian diners.
5. Apfelwein
Kind of like cider, this German beverage has a few different names depending on where you order it. Popular names include Ebbelwoi, Saurer Most or Apfelmost, amongst others. Made from apples and holding a reasonably low alcohol content (around 5%-7%), this drink is an easy party pleaser and used to combat colds in the winter, when sick patients will warm and spice it to sooth hoarse throats and body aches.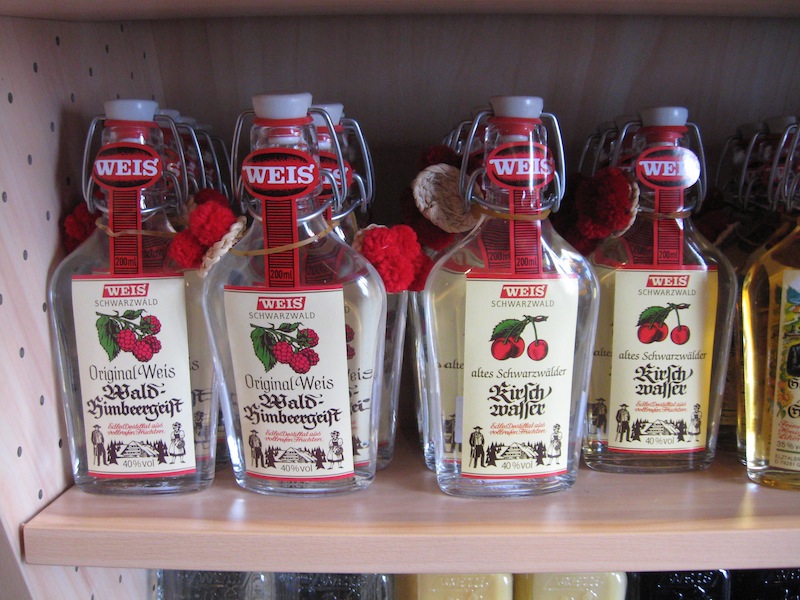 Kirschwasser by Kal.Bates/ flickr
6. Kirschwasser
Often shortened to Kirsch, this aperitif will certainly put a little pep in your step. It's a type of brandy made from cherry (Kirsch in German) juice. It has been historically produced in the Black forest (or Schwarzwald) region of Germany and often falls into the category of schnapps. Have a shot of of Kirsch after dinner to soothe your full and aching belly or have it with desert as an interesting accompaniment to a delicious meal.
Planning a trip to Germany? Want to know how to place your food order? Or are you simply just curious about the German culture? Whatever your reason, check out Listen & Learn's German courses. Brush up on your foreign language skills and take a bite out of Germany's rich — and may we say delicious — culture! Contact us today!