7 of the Top Kid-Friendly Places in Mexico City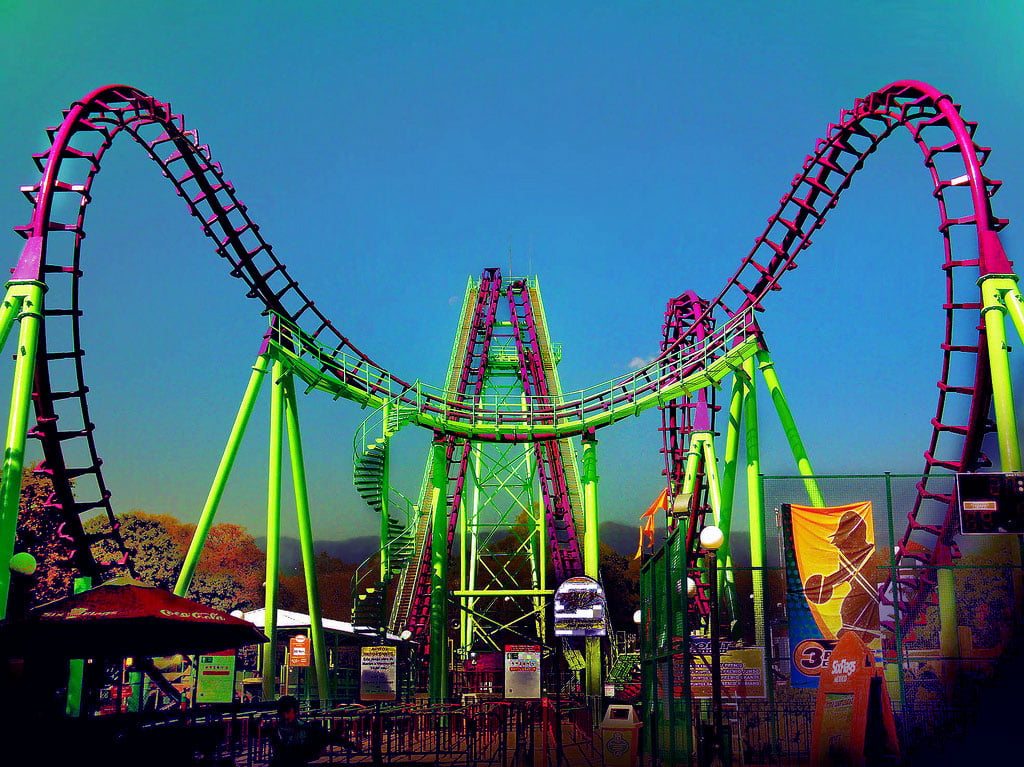 Many people are surprised to learn that Mexico City has lots of attractions that are perfect for families. While travel outside the city will take you to incredible ancient ruins and beautiful beaches, there's a lot to explore within the city's boundaries. If you're planning a visit to Mexico City soon, here are 7 places your family will enjoy visiting:
1. Chapultepec Park
The massive Chapultepec Park is the perfect place to spend even more than a day. Take your kids to rent paddleboats and explore the lake. Wander around, sampling Mexican treats and buying trinkets and souvenirs from local vendors. Keep your eyes open for costumed performers who do folkloric dancing. No doubt your kids will also think it's pretty cool to visit the Chapultepec Castle here, too.
2. La Feria Amusement Park
Located within the aforementioned Chapultepec Park, La Feria claims to be one of the oldest amusements parks in the Americas. While it's nothing like the giant amusement parks up north, if you and your family appreciate smaller scale fun in a uniquely vintage setting, La Feria will deliver. Young kids will especially be more than happy with the more modest rides, wandering clowns, and general old carnival feel.
3. Kidzania
Kids are in charge at Kidzania, where a child-sized city offers them the chance to try their hand at all sorts of grown-up activities. They can pretend to work at customs, inspecting and processing deliveries, or at an advertising agency where they create new commercials. They can even drive electric cars and process materials in a make-believe recycling plant. This is a fun place that educates kids while they have a great time playing.
4. Papalote Children's Museum
Filled with exhibits that encourage hands-on play, this museum is a longtime favorite for families traveling in Mexico City. Kids – and parents – can stand inside a giant bubble, pretend they're scientists, and lay on a bed of nails. Finish off the day with an IMAX movie and a meal at one of the on-site restaurants.
5. Folkloric Ballet
If you have older children who can sit through and enjoy a theatrical performance, do not miss your opportunity to see the Ballet Folklorico while in Mexico City. You will likely be blown away by the intricate costumes, variety of dances, and overall energy throughout the performance. Many performances are held in the Palacio de Bellas Artes, which is a beautiful and historical building worth visiting in its own right.
6. San Angel Neighborhood
This outdoor market and paseo is a peaceful and safe retreat from what can otherwise seem like an overwhelming city. While it may be difficult to enjoy with kids ages 5 and under, it's a great place to take older children so they can see and enjoy artwork that represents local culture and history. Let them pick out a souvenir here, instead of one of those more touristy places, asking the artist about how they made it or what inspired them. For families who aren't interested in spending a day at one of Mexico City's wonderful art museums, plenty of fine artwork can be enjoyed here without it costing them a penny.
7. Chapultepec Zoo
Children of every age will enjoy seeing the animals in this large zoo. While many visitors compare it to major zoos around the world in terms of cleanliness and condition of the animals, one thing certainly sets it apart – the price. Entrance is free, making this a must-see spot for any family on a budget.
If you're traveling to Mexico City with your kids, speaking some Spanish will make all the difference. Even if you've never studied the language before, you still have time to sign up for classes and learn the basics that you need to know. Contact us to learn more about Spanish classes near you or about online learning opportunities. If you have tips for parents traveling to Mexico City with little ones, be sure to write about them in the comments section below!