9 Mistakes Tourists Make in Argentina
Many tourists are drawn to Argentina because of its rich culture, relentless nightlife, varied landscapes, mouth watering food and pleasant weather. But to make the most of all this amazing country has to offer travelers need to be prepared, and many are unaware of what to keep in mind when heading to Argentina: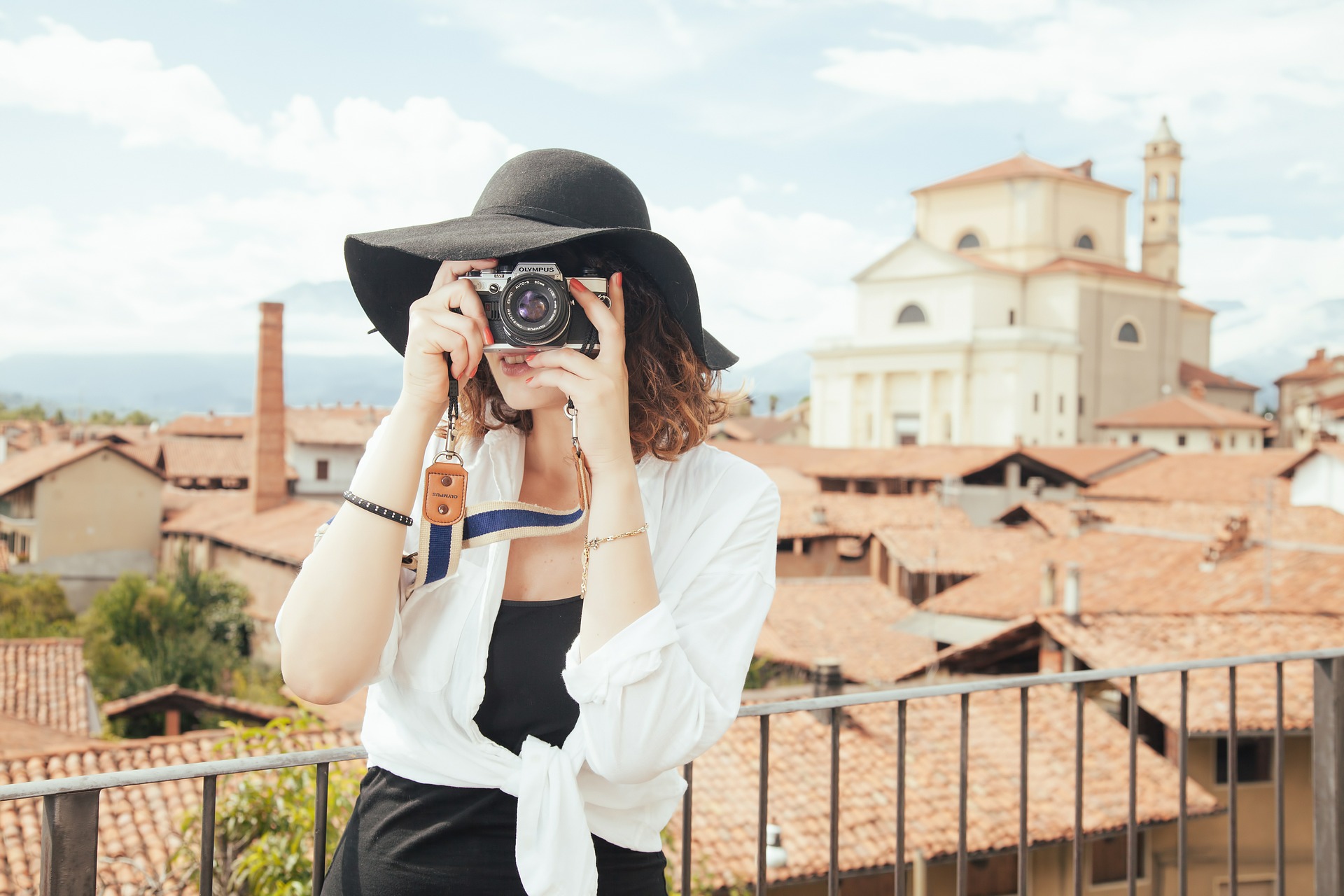 Not exchanging at the best dollar rate:
You will benefit from the current exchange rate. Keep in mind though that currently there are two major markets operating simultaneously, the official and the ´´blue dollar rate''.
You will receive almost double the amount per dollar if you exchange using the blue rate, which changes every day – be sure to check out how cheap you can make your trip before heading over.
Receiving fake pesos:
An authentic one hundred peso bill has noticeable differences that can be both felt and seen – if you hold the bill up while light reflects on it you can observe the face of Roca, a historical figure, along with his initials, and will also notice a thin line that reads BCRA (this stands for the Central Bank of the Argentine Republic). Usually fake bills are thinner than the authentic ones, and the newer Evita bills have similar traits.
Not touring the city by bike:
In the picture shown below you can see the wonderful bike paths this amazing (and huge) city has to offer. They are safe to wander if you wear a helmet, travel with a route planned out and stop at every corner to check for approaching traffic. Biking Buenos Aires offers wonderful guided tours all around the city and you can rent a bike (with a passport or ID) at their store on Peru 988 in San Telmo. The Buenos Aires city government also offers free bike rentals in 28 stations that are strategically located all over the city, but are only available for those who have Argentine residency. For more information on how to register visit free city bikes.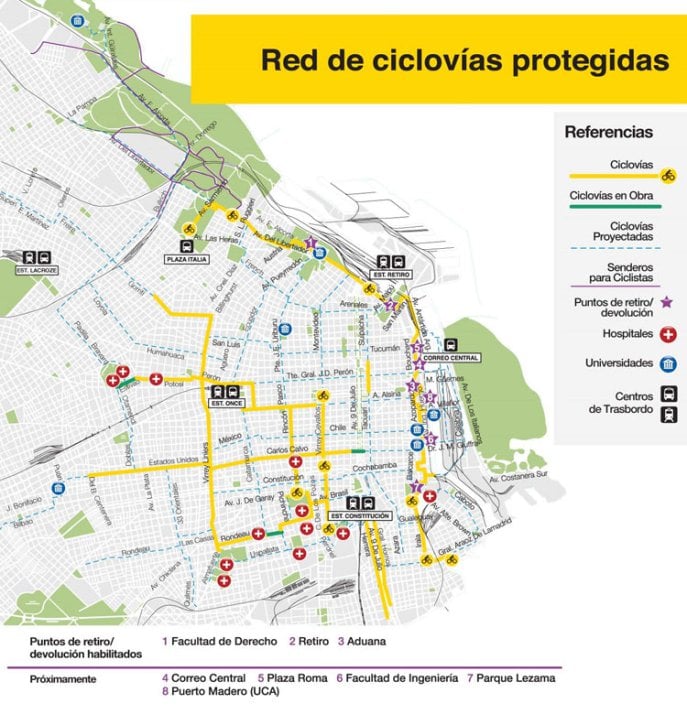 Booking a hotel:
Hotels are expensive compared to apartments, in Buenos Aires in particular. Options (apart from luxury hotels) include fully equipped studios that allow you to experience Argentina while living closer to the locals. Apartments generally range from 25 USD to 60 USD per night, whereas you'll have to fork out close to 100 USD at the decent hotels in town. Airbnb has a great selection of apartments to choose from.
Not following safety advice
Argentina is a beautiful country but visitors should be aware of the safety issues that accompany it. Avoid being careless with your bags or wandering around neighborhoods you have not researched properly. For fear of stating the obvious, avoid dark alleys and desolate neighborhoods near main slums (like ''villa 31'' in Retiro) and if you need to take public transportation, (especially when heading to train stations like Constitucion or the subway) make sure your valubles are well hidden. Take a look at which areas you should be more careful of exploring here: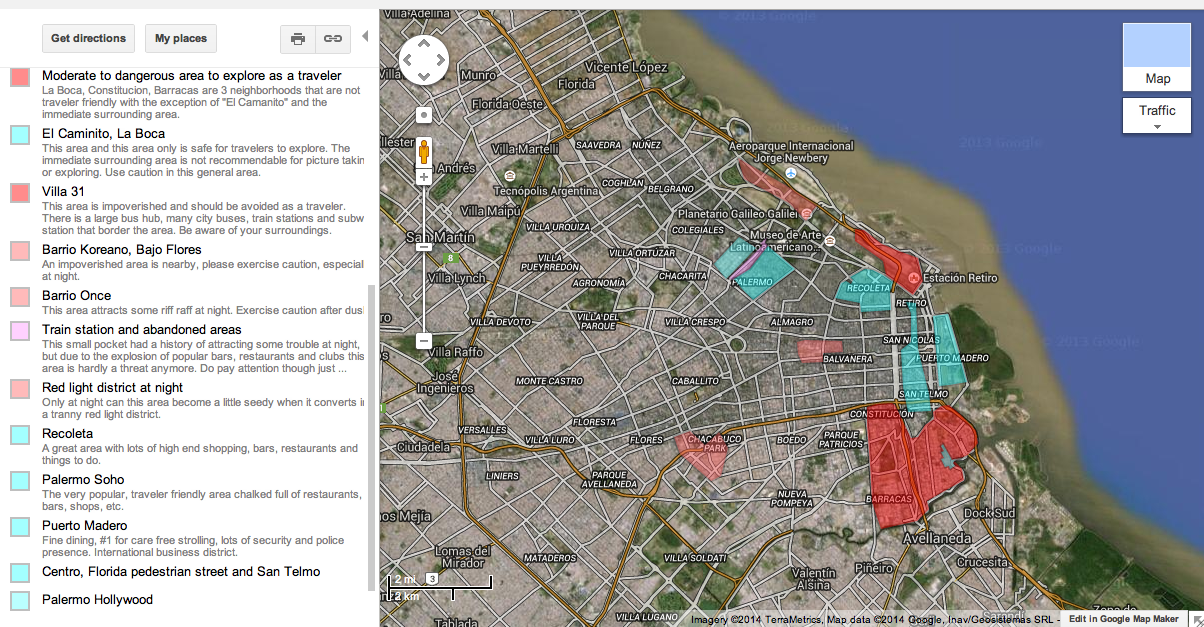 Not trying Argentine delicacies
First on our list is mate. Mate is a hot drink with great diuretic and energetic properties – it's similar to green tea but you drink the herb directly, using a straw and without a tea bag. It can be found at any supermarket, along with another Argentine staple: dulce de leche. While the direct translation would be 'sweet of milk', dulce de leche is actually a deliciously milky caramel treat. Add to these free range cattle, and a large variety of (cheap!) wine, and Argentina has it all. For a proper meat-eaters experience, visit a parilla (steak house) for an asado (barbeque) with all the trimmings.
Not going tango dancing
Tango is a soul-infused dance with a rich and intense interaction between the dancers – it's all about being connected to yourself and your partner.  You simply have to try it! San Telmo, Palermo and Abasto neighborhoods offer tourists a ton of options, with dance studios open for practice sessions, shows, and occasional folkloric performances. Visit La Viruta or La Catedral for unforgettable, authentic nights out.
Focusing on social problems
While Argentina is a country constantly trying to drag itself out of poverty, corruption and economic instability, tourists need to realize that there's so much more to it than its social issues. Make sure you're informed about these before heading over, but realise that a certain amount of beauty and passion is created as a result of a country's flaws. Learn to love it because of its problems, not despite them.
Not speaking a word of Spanish
Even though you will find English-speaking Argentines, your experience in the country will be so much richer if you have a basic grasp on the language. See where your skill level currently is with our free Spanish level test, or contact us for classes in your area before you jet off. ¡Buen viaje!