Accent study at UC Berkeley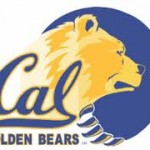 UC Berkeley is asking incoming freshmen to submit their voices before arrival in a project that has been described as "part linguistic experiment, part social science and part ice-breaker" by the LA Times.
Last year the school caused controversy by asking students to send in saliva samples for DNA testing, with concerns raised over privacy. The new project aims to map and compare the students' accents to find differences and similarities across the world.
The resulting voice samples will be presented on an interactive world map with others able to play the samples. Students will also be matched with others who have similar pronunciation, using a voice recognition programme. So far around 300 students have participated and it is hoped that 1500 will in time for orientation in September.
This sounds like a great way to informally connect to your school and your peers whilst also thinking about the implications of such a diverse range of accents. Would you submit a recording if you were headed to Berkeley?