These are the best sports to watch in Argentina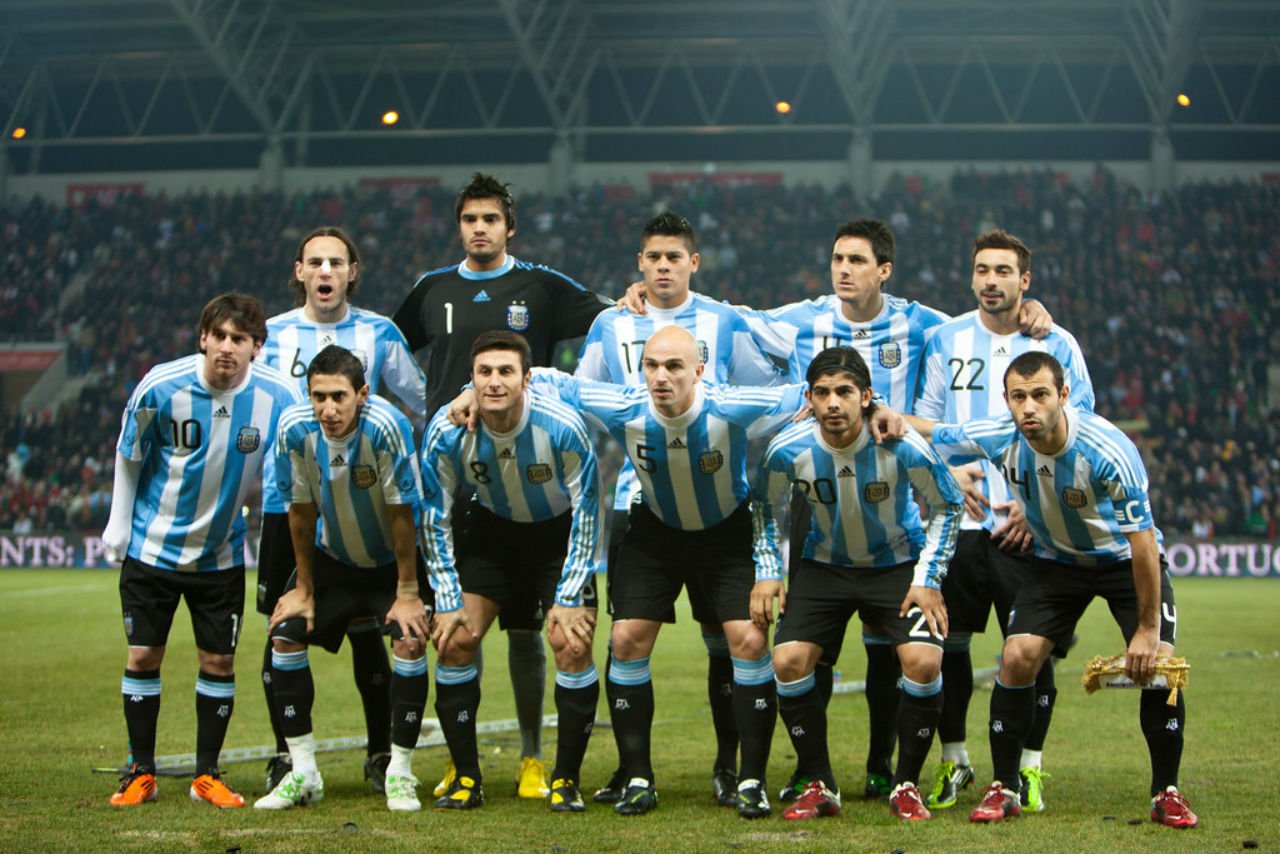 If Argentina is where you're headed this year and you're planning what to see and do there, why not think about making time to catch a little sport? Sport plays a big part in Argentinian society with a number of them practiced both for leisure and to keep fit. But which are the most popular sports to watch? 
  [caption id="attachment_6311" align="aligncenter" width="500"]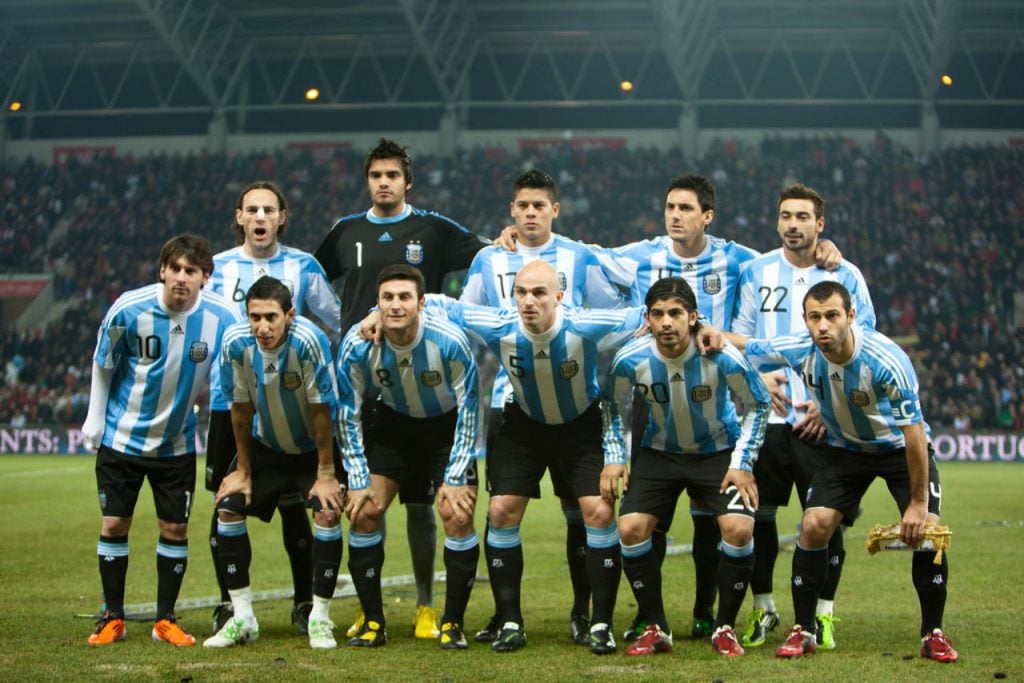 Photo via
Flickr
[/caption]  
Football
Football is by far the most popular and successful sport in Argentina. The men's national team is currently 11th in the
Fifa world rankings
, and has won the
Copa América
14 times. The
Primera División
is Argentina's professional football league, with big-name teams like
River Plate
and
Boca Juniors
competing for the title.
Lionel Messi
and
Sergio Agüero
are two of Argentina's biggest stars, yet neither ever played in the Primera División, both going straight into professional careers overseas. Though you'll find both proudly representing the national team.
Learning Spanish? Check out our free placement test to see how your level measures up!
For lower league football action in Argentina,
Primera B Nacional
is the second division, with 32 teams competing to be promoted to the Primera División and avoid relegation to the third division. This third tier is occupied by two professional leagues, the
Primera B Metropolitana
and the
Torneo Federal A
. And if you want to enjoy even more grass roots football then there are almost 40 further teams competing at fourth and fifth levels. Football is everywhere you look in Argentina! 
So what language do you need on the terraces if you're watching a game in Argentina? Here is a little vocabulary along with some special terms you might only hear in Argentina.
Mano — hand ball
Penal — penalty
Barrete — slide tackle
Fuera de Lugar — off side
Tarjeta Roja / Amarilla — ted / yellow card
El Area — the zone / box
Arbitro — referee
Morfón — player who doesn't pass
Pase — pass
Taco — back heel
Vaselina — lob
Chilena — bicycle kick
Rabona — kicking the ball with a crossed leg, signature move of Claudio Borghi and Angelito di María
Burlar — dribbling 
Gambeta — a special kind of dribbling perfected by the likes of Maradona and Messi.
Falta — foul
Poste — post
Pegarle (al balón) — to shoot
Meter un gol / clavar un gol — to score a goal
Trapo — banners and flags
Hinchada — fans
Termo — hot-headed players / fans
  [caption id="attachment_6313" align="aligncenter" width="500"]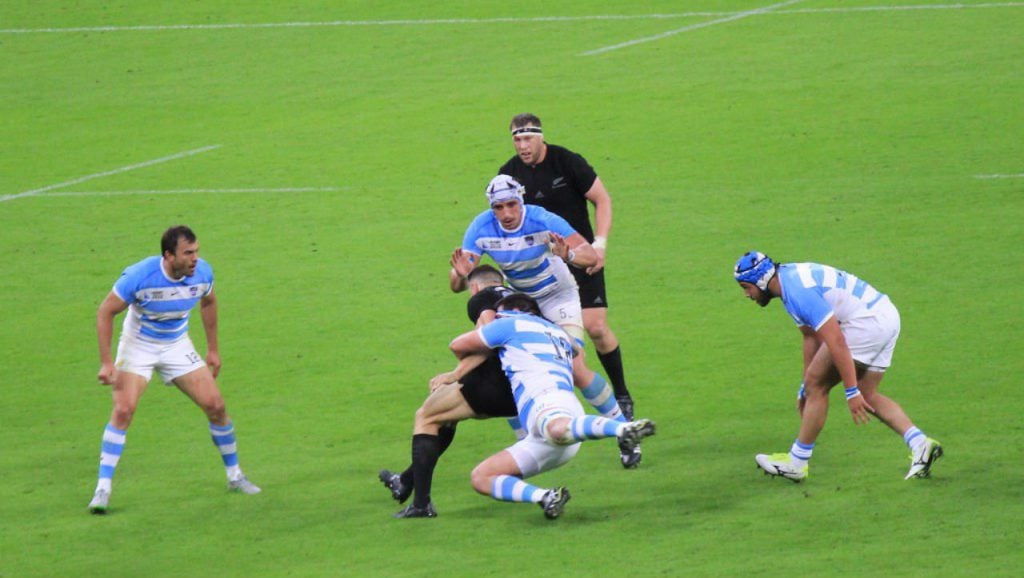 Photo via
Flickr
[/caption]  
Rugby
Argentina is tenth in the rugby
world rankings
, regularly competing in the
Rugby World Cup
and the
Rugby Championship
. Rugby is particularly popular in the Greater Buenos Aires region, where some eighty clubs play. Argentina has 24 separate provincial unions which all organise their own competitions, so you should be able to find a game no matter where you are in Argentina. Though for bigger competitions you should follow either the
Nacional de Clubes
or the
Torneo del Interior
, both of which have 16 teams competing over short seasons. Some of the biggest teams to look out for are the
Hindú Club
and
Club Newman
for Nacional de Clubes, and
CURNE
and
Huirapuca
for Torneo del Interior.
So what language do you need to know when watching a game?
El rugby — rugby
Partido — game
Pasando — passing
Try — try
Falto — foul
Tag — tag
Placaje tackle — rugby tackle
Equipo — team
La competición — competition
El campeonato — championship
Ganar — to win
Perder — to lose
Balón — ball
Copa — cup
  [caption id="attachment_6314" align="aligncenter" width="500"]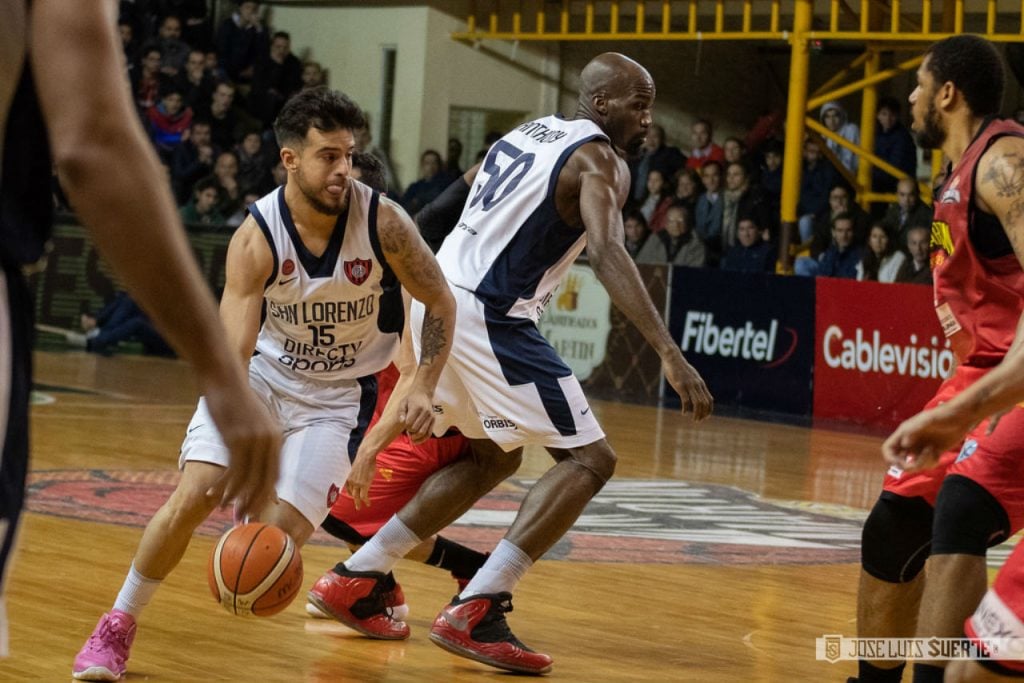 Photo via
Flickr
[/caption]  
Basketball
Basketball is a popular sport in the provinces of Argentina, with teams competing at a professional level in the
Liga Nacional de Básquet
. Teams to look out for in this league are
San Lorenzo
and
Instituto Atlético Central Córdoba
, two of twenty teams competing for the championship title. The second league of rugby in Argentina is
La Liga Argentina de Básquet
, in which 28 teams compete across four divisions. The national team is currently fifth in the
world rankings
, regularly taking part in the
Pan American Games
, the
South American Basketball Championship
, and the
FIBA AmeriCup
. 
If you're lucky enough to be in Argentina when any of these bigger events are being hosted, or you're looking to watch a more local game, you'll need a few words! 
Entrenador / entrenar — coach
Driblar / finta — dribble
Pase / pasar — pass
Parar y pivotar — stopping and pivoting
Tirar — shoot
Rebotear — rebounding
Tiempo muerto — time out
Pase de pecho — chest pass
Tirar el pase — bounce pass
Pase por encima de la cabeza — overhead pass
Proteger la bola — protect the ball
Tiro — layup
Cortar la zona para tirar — back cut to layup
Correr a defender — sprint back
Calentamiento — warm up
Fundamentos — fundamentals
Escaramuza — scrimmage
Whatever sport you choose to watch in Argentina, we think you'll love it! Want to be more confident for cheering your favorite teams on? Why not check your current Spanish level with our
free online test
? We have courses that are tailored exactly to your needs, so if you want to brush up on your Spanish before you go to Argentina, drop us a
quick inquiry
.