Sing & Learn: The Best Foreign-Language Songs of Eurovision
Eurovision is an international song competition that has captivated audiences since its inception in 1956. Every year, over 200 million viewers tune in to watch the show, with performers from over 40 countries competing for the top prize. Created as a way to bring countries together after World War II, Eurovision has grown into a cultural phenomenon that unites music and fans across the globe. In fact, many of the best songs of Eurovision often become instant classics!
From ABBA to Celine Dion and Conchita Wurst, Eurovision has been an international platform for musical expression and creativity. It is more than just a competitive song contest – it celebrates the diversity of cultures, languages, and people from around the world.
→Sign Up Now: Free Trial Language Lessons With a Native Teachers!←
So, what are the best foreign-language songs in Eurovision history? In this blog, we'll look back at some of the most iconic non-English that have rocked Eurovision over the years. From heartfelt ballads to upbeat anthems, here are our 7 picks.
1.  Tour l'univers, by Gjon's Tears – Switzerland, 2021 (French)
Tout l'univers
Nos deux cœurs sous la terre
Au milieu des failles, tout éclate
The whole universe
Our two hearts beneath the earth
In the midst of faults, everything shatters
"Tout l'univers" by Gjon's Tears represented Switzerland in the 2021 Eurovision Song Contest. Gjon's powerful ballad, delivered with raw emotion and vulnerability, captivated audiences.
The song's title means "The Whole Universe" and explores themes of love and longing. With a blend of pop and classical elements, Gjon's Tears showcased his vocal range and control, captivating not just the Swiss but audiences from all over the world.
In the live performance, the show featured stunning visuals and atmospheric lighting, creating a memorable experience. This, together with an orchestral arrangement that builds up gradually to an explosive ending makes "Tour l'univers" on of the best song of Eurovision in recent times.
Unsurprisingly, "Tout l'univers" received critical acclaim and resonated with Eurovision fans, and continues to have thousands of streams on YouTube every year.
2.  Zitti E Buoni, by Måneskin – Italy, 2021 (Italian)
E anche se la strada è in salita
Per questo ora mi sto allenando
And even if the road is uphill
I'll train hard to make it
In 2021, Italy made a splash with a combination of explosive guitar riffs, pounding drums, and gritty vocals to create a head-banging experience that defied expectations.
"Zitti e buoni," which translates to "Shut up and behave," breaks free from the traditional Eurovision mold, delivering a raw and powerful sound that resonated with fans worldwide. Maneskin, a four-piece band from Rome, showcased their musical prowess and charismatic stage presence, setting the
Eurovision stage ablaze with their electrifying performance.
Without a doubt, one the most energetic songs of Eurovision history, and the first Italian-language track to enter the UK top 20 in over 30 years!
3.  1944, by Jamala – Ukraine, 2016 (English and Crimean Tatar)
Yaşlığıma toyalmadım
Men bu yerde yaşalmadım
I couldn't spend my youth there
You took away my peace.
Jamala's powerful performance of "1944" at the Eurovision Song Contest in 2016 carried a deeply significant and poignant message. The song, representing Ukraine, shed light on a dark chapter in history—the deportation of the Crimean Tatars by the Soviet Union, a tragic process that spanned 45 years until 1989.
"1944" tells the story of the pain, suffering, and resilience of the Crimean Tatar people, focusing on the experiences of Jamala's own ancestors who were forcibly removed from their homeland. The lyrics are deeply emotional, painting a vivid picture of the hardships endured by the Crimean Tatars during their forced displacement.
All of this makes 1944 one of the most poignant songs of Eurovision history and, until this day, the term "Eurovision Ukrainian song" is one of the most sought-after terms on the internet.
4.  Eres tú, by Mocedades – Spain, 1973 (Spanish)
Eres tú
Como el fuego de mi hoguera
Eres tú
El trigo de mi pan
You are
Like the fire that warms my home
You are
The wheat of my bread
"Eres tú" by Mocedades, the runner-up in the 1973 Eurovision Song Contest, is a timeless Spanish ballad that captivated audiences with its tender and romantic lyrics.
The song's title, "Eres tú," translates to "You Are" in English, encapsulating the theme of love and devotion. Through a series of simple but imaginative metaphors, Mocedades beautifully conveyed what it feels like to be in love.
With its gentle melodies and soothing harmonies, "Eres tú" struck a chord with listeners worldwide and became one of the most remembered songs of Eurovision history. It's easy to see why. The song's timeless appeal, which lies in its universal message of love, transcends language barriers and resonates with people of all backgrounds.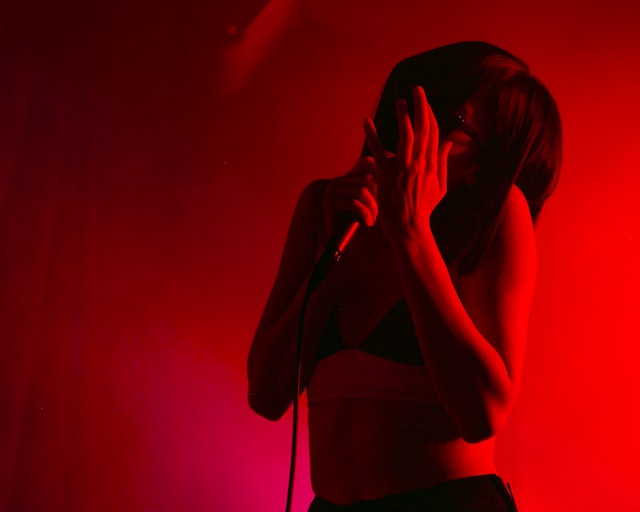 5.  "Fire of Love (Pali się)" by Tulia – Poland, 2019 (Polish)
Wiosennych pól
Pali się! Pali się!
The fire of love
It burns within us! It burns within us!
"Fire of Love (Pali się)" by Tulia, representing Poland in the 2019 Eurovision Song Contest, was a captivating and unique entry that year and remains one of the most popular non-English songs of Eurovision.
Tulia's performance was a modern twist on traditional Polish folk music, blending powerful vocal harmonies with contemporary sounds. Furthermore, "Fire of Love (Pali się)" showcased the group's exceptional vocal abilities and their ability to infuse traditional elements with fresh and modern energy.
The lyrics of the song, sung in the Polish language, conveyed a sense of longing and desire. But, perhaps, the most captivating aspects of the song are the top-notch vocals. The powerful harmonies, in particular, add depth and intensity to the performance, making it an unforgettable musical moment.
Although "Fire of Love (Pali się)" did not claim the top spot in the contest, Tulia's passionate and dynamic rendition showcased their talent and introduced a wider audience to the richness of Polish music.
6.   Jan Jan, by Inga & Anush – Armenia, 2009 (English and Armenian)
Par garunki, par tsaghkunki
Mets huyseri, nor kyanqi nor par
Pare parqi, togh hogin govergi
Mer lerneri, dzoreri pare chi mari
Through ups and downs, through moments of joy
In different houses, in various times and places
Amongst the streets, we walk together
Our hearts, our souls, never separate
In 2009, the sister duo Inga & Anush represented Armenia in the Eurovision Song Contest with their captivating song "Jan Jan" ("My dear"). The performance showcased a fusion of folk music and Armenian ethnic elements, highlighting the rich musical heritage of the country.
"Jan Jan" carries a simple yet powerful message: to take a moment for oneself, to immerse in the joy of dance, and momentarily forget about life's problems
The song stands as a testament to the power of music to convey messages of joy, self-care, and cultural pride. And it totally works. If one were to make a list of the most uplifting songs in Eurovision history, Inga & Anush's "Jan Jan" would certainly make the cut.
7.  Origo, by Joci Pápai – Hungary, 2017 (Hungarian)
Hogy meghódítsd a szívem
Ismerned kell lelkemet
To conquer my heart
You must know my soul
In 2017, Joci Pápai made history as the first Romani artist to represent Hungary in the Eurovision Song Contest. From the first few verses, his powerful and emotionally charged vocals mesmerized audiences. Since then, it has become one of the most beloved songs of Eurovision.
From a visual perspective, the staging for his performance was kept simple yet effective, allowing the focus to remain on Pápai's captivating presence and the heartfelt delivery of the song. This stripped-down approach created a poignant atmosphere that resonated with viewers.
"Origo" holds a personal significance for Pápai as the lyrics reflect a turbulent period in his own life, one that he was able to turn into something beautiful and unique. The raw emotion in his performance resonates with listeners, creating a deep connection to the song's narrative.
In 2019, Pápai had the honor of representing Hungary once again, showcasing his continued passion for music and dedication to his craft.
"Origo" may be the last song in today's blog, but we can assure you one thing: the titles we've shared today are just a small portion of the diverse range of music Eurovision has brought us over the decades.
Learn Languages with Listen & Learn
Did you enjoy our selection of foreign-language songs from Eurovision?
For more than six decades, Eurovision has given us some of the most memorable music moments in history. The contest is a testament to the power of music and its ability to bridge cultural divides and bring people together.
From traditional folk tunes to the anthemic 'Eurovision Ukrainian song' sung by Jamala, this very contest gives us a platform to celebrate our musical heritage and discover new sounds from around the world.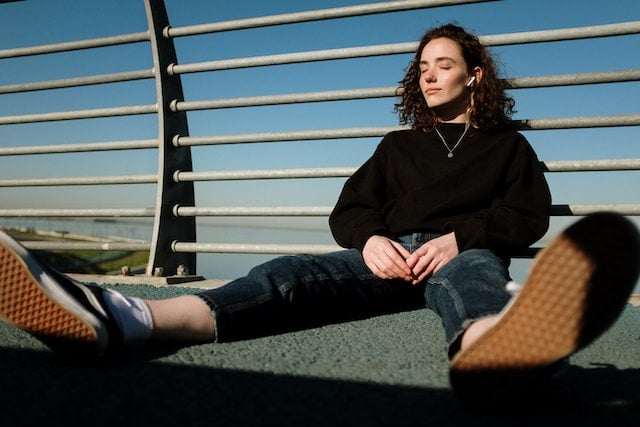 Has all this non-English music inspired you to learn a new language?
→Sign Up Now: Free Trial Language Lessons With a Native Teachers!←
At Listen & Learn, we offer language courses from around the world, including Spanish lessons in New York, French classes in Boston, and tailor-made Italian courses in Miami, among many, many options. All you have to do is explore our selection of language courses and start learning with one of our native, experienced language teachers.