Danish Slang Words & Phrases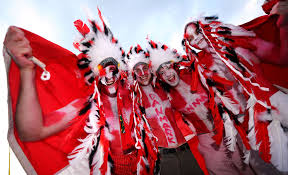 We already know the Danish language already has a
legendary array of idioms
, so it goes without saying we expected big, beautiful things from Danish slang. With that in mind, we went searching for Denmark's top slang words and phrases. We found a colourful assortment of slang words and phrases commonly used by Danish speakers, but eventually narrowed it down and compiled this list of our top twelve favorites. Check them out!




It's not often being compared to a fish is a pleasant thing, but since herring is somewhat of a delicacy in Denmark, it is high praise indeed.


Not to be confused with
Hold kæft den er stor
- which means 'damn, that's big'. when something is a big deal.

A common morning remark.



If you're as delighted as we are by these words, imagine how beautiful the language itself is.
Undskyld mig
(excuse me),
tak
(thank you), and
jeg savnar dig
(I miss you) are surely enough to intrigue you. With Listen & Learn's tailor-made Danish courses, you'll learn more about the language itself as well as Danish culture and more useful slang.  We've got you interested now, haven't we?
Contact us
to learn more about our Danish classes today!