Italy on a Budget: Top 5 Hostels For a Great Night's Sleep
Incredible food. Stunning architecture. Friendly people. All of these are likely to come to mind when you think about some of the highlights of an Italian vacation. But the one thing you probably won't look forward to is footing the bill for decent accommodations. Do yourself a favor and check into these hostels if you're planning a trip to Italy. Whether you're headed to a fashion capital or the countryside, you'll be able to find lovely–and affordable–hostels along the way. Here are 5 of our top picks in some of Italy's most visited destinations:

Located less than a 5 minute's walk away from the Termini train station, The Beehive is a perfect base station for exploring the area. Private rooms have a safe to store passports and electronics while you're out and about, and the standalone sink is great for a quick "freshening up" between daily tours and nighttime dinner outings. Extra special touches include handmade soaps and shower gels, free WiFi, an iPad and computers available for community use, and lovely artistic touches throughout the property.
Ostello Bello in Milan
When lounging in the common areas at Ostello Bello, you'll probably feel like you're in a chic cafe, not a cost-conscious hostel. Mismatched furniture, a massive book trading collection, and an eclectic collection of artwork all add to the modern and upbeat atmosphere. Breakfast is included free of charge, and the glorious outdoor terrace is the perfect place to catch up on emails or other business–using their free WiFi, naturally. This is a great choice for everyone from solo travelers to small families trying to stick to a budget while in Milan.
Generator Venice in Venice
As any experienced budget traveler knows, many hostels can start to look the same from country to country. That is not the case with Generator Venice, which looks nothing like your average hostel. Plush seating, oversized fireplaces, patterned floors, and even neon-lit signage welcome you in the lobby, while the rooms feature exposed beams and bricks. It's located on Guidecca Island, across from San Marco Square, so you'll be away from the main crowds but close enough to catch a boat ride over whenever you feel like it.
PLUS Florence in Florence
The PLUS chain of hostels in Europe is taking the notion of backpacking on a budget and making it more luxurious than ever. While the sleeping arrangements may be pretty standard, the on-site perks are anything but ordinary. At PLUS Florence, guests have access to an indoor and outdoor pool, a sauna, a Turkish bath, fitness room, a steam room, and more–at no additional cost. Add an all-you-can-eat breakfast to your tab for just 6 euros more.
Hostel of the Sun in Naples
With its reception desk located on the 7th floor of an apartment-style building, you might wonder what type of atmosphere to expect when you show up at the Hostel of the Sun. But not to worry; you'll be greeted by lots of bright colors and a friendly staff. If you book your room well in advance, or just get lucky, you may end up with a private balcony that overlooks the energetic city below. Those travelers who are headed to Italy for the best pizza of their lives will find a handful of worthy restaurants in the vicinity. And if you're planning a trip to Capri or Ischia, you'll be happy to know that the ferry dock is a quick walk away.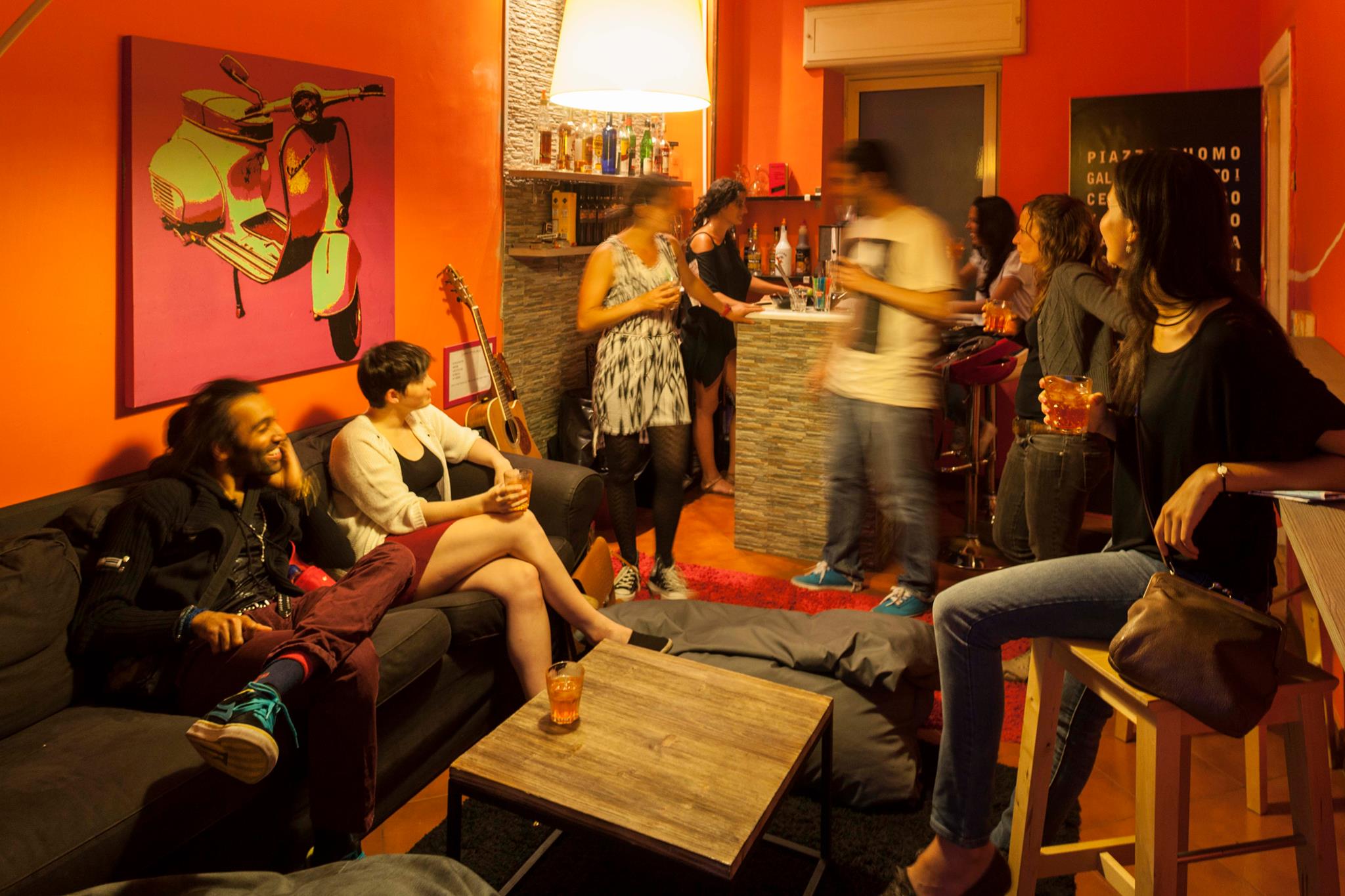 If you're ready to polish your Italian skills, make sure you contact us and set up some lessons right away. From private lessons in Scottsdale, Raleigh, Portland, and dozens of other cities across the country, to web-based classes offered online, we have a huge variety of options to make sure language lessons can fit into your schedule before your vacation to Italy.