Listen and Learn (the Lyrics)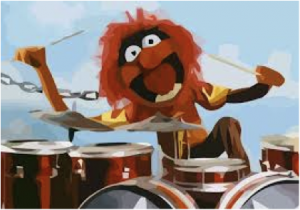 Music is dear to many people and we often use lyrics for personal inspiration. Sometimes we get the irresistible urge to let the pipes loose and sing along to our favorite songs, even if we may miss a word here or there. It wouldn't be such a bad thing if it was relegated to amateur hours and open mic nights, but it isn't. Everywhere people are singing and butchering lyrics as a matter of course. How can people fail so badly? Maybe it's because when you're singing alone your confidence is at an all-time high without an audience to judge. Maybe when we sing in a group we don't think anyone is listening to our individual voice. Maybe if the original artist sang a little more clearly, we wouldn't be caught looking so foolish. No matter the cause, the proof is out there. So what are some of the most ridiculously misinterpreted lyrics? Let's take a look:
Blinded By the Light – Manfred Mann's Earth Band
The number one misquoted song lyric according to Spotify: many listeners hear "Blinded by the light…wrapped up like a douche when you're rollin' in the night" as opposed to the actual "Blinded by the light…revved up like a deuce, another runner in the night". The lyric itself is so garbled, it's easy to understand the confusion at first glance. Introduce the fact that the song was originally written by Bruce Springsteen (who is sometimes no gem to decipher), and you've got a solid reason as to why the mistake is so common. Bruce Springsteen himself joked that the song wasn't successful until it was rewritten to promote a feminine hygiene product.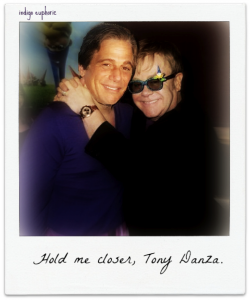 Tiny Dancer – Elton John
Yes, it would be hilarious if this song were actually about Taxi and Who's the Boss? star Tony Danza, but that's impossible since it was released seven years before Danza burst onto the scene. Instead, the song is about lyricist Bernie Taupin's attempt to convey the spirit of California in 1970 through (ironically) the many beautiful women he met there. Though it's not the most confusing misinterpretation, it may very well be the most amusing.
Panama – Van Halen
Though I'd love this song to be about a Muppet drummer, Diamond Dave is not singing "Animal" throughout the chorus.  Nor is he saying "Cannonball" as it's sometimes misheard. If you pay attention to the song title, you'll easily recognize it as "Panama" and that it's probably about nothing more than a fast car.
Barbara Ann – The Beach Boys
The Beach Boys were only trying to do what everyone else was doing at the time – write a song about a girl. Attention to the song title would, again, easily clear things up, but still, if they had annunciated a little more clearly, perhaps many listeners wouldn't hear "Bopper Ann", or even "Bob Baran", suggesting that the song was actually a reference to the singer's openly gay relationship with a Mr. Baran.
Besides being butchered, these songs have something else in common – they've all been around nearly thirty years or more. Now that we can Google lyrics for almost any song in seconds, it's unlikely that disputes will ever arise concerning misinterpreted lyrics the way they have in the past, so cherish these tarnished gems while you can.
Are there any lyrics you've been guilty of murdering?