Rap names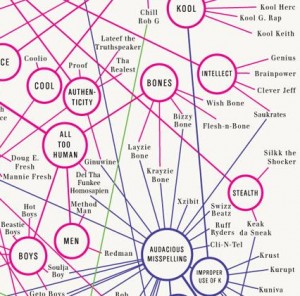 Are you feeling inspired by the last post about rap around the world but finding you're burdened with a defiantly uncool name? Well, the Grand Taxonomy of Rap Names is here to help.
You can take a look at (and buy) the poster at Pop Chart Lab – $25 is nothing compared to the squillions you'll make as a famous rapper, right?
I'm pretty sure MC Michelle isn't cool enough unfortunately. What would your rap name be?
(Via Johnson)