Top 10 Places to Visit in Saudi Arabia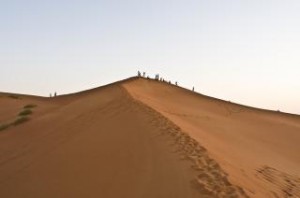 Saudi Arabia is famous for several reasons.  It is the heart of Islam, home to two of the world's most important mosques including the destination for numerous pilgrims each year.  The holy cities of Mecca and Medina are fascinating and revered sites; you can only visit them, however, if you are Muslim.  The modern city of Riyadh is home to a mixed makeup of people.  You can spend days wandering around the magnificent shopping malls as well as seeing some cultural sights.  Jeddah offers a less frenetic feeling, except, of course, at the time of the Hajj pilgrimage when it is packed to the rafters with people undertaking their journey of devotion.
Remember to dress ultra conservatively when travelling around Saudi Arabia, and to respect that some attractions or areas may be off limits to non-Muslims at certain times.
Apart from the obvious places, here are some of the top places to visit in this oil-rich and proud Kingdom:
1. Al-Ula
Al- Ula is a remarkable ancient destination, once the scene of thriving trade and commercial ventures.  In the heart of the country, it is amongst the most popular tourist destinations in the country.
 2. Jabal al-Lawz
This spectacular region is well loved by outdoor enthusiasts.  Boasting a wide variety of flora and fauna, the encounters with nature and superb picturesque vistas is a great place to go hiking and enjoy the best of the Saudi Arabian countryside.  Take in cascading waterfalls and be amazed by the beauty in this terrific area.
3. Medain Saleh
The ancient city of Medain Saleh combines beautiful architecture and fascinating history.  Containing splendid ruins of towers, walls, and dwellings, it is easy to see how grand and important the city must have been in its past.  It is home to ancient tombs and an old Ottoman railway, and it has a truly ethereal feel.
4. Shuwaymus
The home of some incredible rock carvings, Shuwaymus offers the perfect chance to be awed by some fantastic rock art that tells the story of Saudi Arabia's past.
5. Wabha Crater
Some 700 kilometres from the capital city you will find the gaping volcanic crater of Wabha.  The environs is dotted with lava fields, salt pans, and an oasis.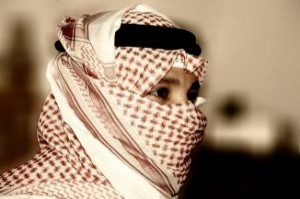 6. Asir National Park
Asir National Park offers a verdant and lush environment, with deliciously cooler climates than the dry and arid desert areas.  Active leisure enthusiasts will be in their prime, with trekking galore, biking, camping, cable cars, and more to enjoy.
 7. Dumat al Jundal
An intriguing ancient city, steeped in mystery and tales showcases some of Saudi Arabia's best culture.
8. Al Lith
Al Lith is famous for being the country's main diving destination.  With a rich and colourful variety of marine life, sparkling clear waters, and interesting wrecks, it is a top spot to dive to beautiful depths.
9. Farasan Islands
The islands offer glorious sandy beaches and dazzling cool waters.  Ideal for relaxing, water sports, and exploring the surrounding area, the Farasan Islands are some of Saudi Arabia's best kept gems.  An abundance of birds call the islands home, as well as rare gazelles.  There are both mangrove forests to explore and historical sites to discover.
 10. Najran
Near to the border with Yemen, Najran offers a vibrant and memorable trip.  Saudi Arabian cultures mingle with those from neighbouring Yemen, creating a tantalizing and evocative taste of Arabia.  It offers a warm and friendly welcome to visitors, and one can enjoy the history, architecture, atmosphere, and culture.
These are just a taste of the treats in store in the glorious country of Saudi Arabia.  If these have whet your appetite and left you eager to visit for yourself and discover more, make sure that you learn a bit of the local language before setting off.  Some of the best places to visit are outside of the main towns and cities, and a basic knowledge of Arabic will make your journey all the more fulfilling and rewarding.