Top 10 Towns for Tourists in Thailand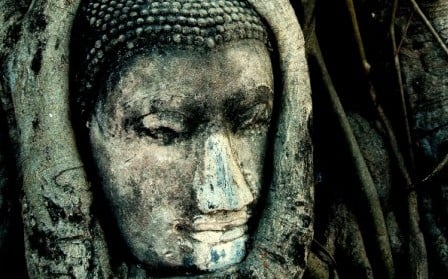 [caption id="attachment_2193" align="alignleft" width="300"]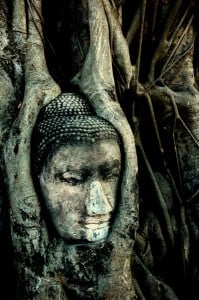 Photo by chrisada[/caption] Thailand is crammed with stunning landscapes, gorgeous nature, ancient temples, and interesting attractions, and it also has a long and varied history and a rich and vibrant culture.  From the spectacular beaches and islands of the South, to the soaring mountains of the North, Thailand really does offer something for all. It pays to
learn a few words of the local language
when travelling around, as outside of the main tourist areas it may be difficult to find someone who can speak your language. Brush up on your Thai before jetting off to these top 10 places in Thailand:  
1. Bangkok
The electric and pulsating capital city of Bangkok is home to numerous delights.  From the dazzling Royal Palace, the enormous reclining Buddha at Wat Pho, and the revered Emerald Buddha, to the world-class shopping malls, sophisticated and soaring sky bars, and famous backpackers' ghetto of Khao San Road, there is much to do in the city. Visit the enormous Chatuchak weekend market to find everything you may ever possibly want and Siam Ocean World for some underwater fun.  Enjoy thrills and spills at Dream World theme park, drift along the Chau Phraya River, and sample a range of excellent cuisines.  Take a ride in an iconic tuk tuk, relax in Lumphini Park, watch a Muay Thai fight… the possibilities are endless!
2. Koh Phi Phi
Often billed as Thailand's most beautiful island, the Phi Phi islands are fringed with gorgeous white sandy beaches that meet clear sparkling waters.  Climb to the viewpoint on Phi Phi Don to see the gorgeous curved bays.  Take a boat trip around several islands and visit Maya Bay on Phi Phi Lei, made famous in the hit movie, "The Beach".
3. Koh Tao
Diving and snorkeling enthusiasts will certainly not be disappointed at one of Thailand's premier spots for water sports.  With nice beaches, a good selection of accommodation, varied dining options, and a decent nightlife, you can combine activities with days of simple sun bathing and relaxing.
4. Koh Samui
Another of Thailand's top islands, Koh Samui is known for its wonderful spas, numerous golf clubs, and classy atmosphere. Of course, the pristine beaches are also a huge hit!
5. Phuket
Phuket offers beaches, nature, culture, and more!  Soak up the views at one of the terrific viewpoints, enjoy elephant riding, and find the perfect beach for you – there are larger than life party hotspots, as well as slices of almost deserted tropical paradise.
6. Chiang Mai
Thailand's northern gem, Chiang Mai is known for its wonderful jungles, soaring mountains, and many fine temples.  It is also easy to access various hill tribe groups and see into a different way of life. Chiang Mai is often billed as Thailand's second city, but the laid-back atmosphere and slower pace of life provides a very different experience to the frenetic capital of Bangkok.
7. Kanchanaburi
Great for both history and nature, Kanchanaburi is a really delightful place in Central Thailand.  Surrounded by mountains and jungles, it offers great trekking opportunities.  Perhaps you would also like to enjoy bamboo rafting along the river?  It is famous for the Bridge Over the River Kwai – part of the ambitious Japanese plans to link Thailand and Burma by rail.  You can see the gleaming black bridge, take a ride on the scenic Death Railway and learn about its gruesome past, pay your respects at war cemeteries, and visit various museums. Kanchanaburi also boasts one of Thailand's best waterfalls – the marvelous Erawan Falls.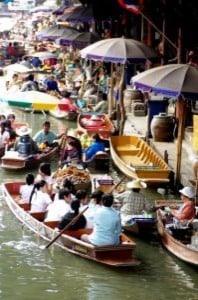 8. Ayutthaya
Relive the days of glory in this ancient Siamese capital. The Kingdom of Ayutthaya was, in its heyday, a major force to be reckoned with.  Today, the UNESCO World Heritage Site is home to many fabulous old ruins.  Make sure you do not miss Wat Mahatat, Wat Yai Chai Mongkol, Wat Si Sanpet, and the old Pompet ramparts. Wat means temple – so anything that contains wat in the title was once formally a sacred and special place of spiritual importance.  Ayutthaya also has elephants and a floating market.
9. Khao Yai National Park
A couple of hours outside of Bangkok you will find one of Thailand's most loved national parks.  Its name translates to "Big Mountain", with khao meaning mountain and yai meaning big.  As well as wonderful panoramic views, the national park is home to various creatures including monkeys, deer, birds, and bugs.  It offers excellent hiking opportunities, and contains several pretty waterfalls.  One waterfall was even a star in the movie, "The Beach"!
10. Chaiyapoom
Well away from the beaten track, Chaiyapoom Province is home to many charms.  If you do venture to Chaiyapoom your Thai language skills will certainly come in very handy!  Some Thai will be essential.  In Chaiyapoom you can visit several stunning national parks, and see marvels such as Mor Hin Khao.  Mor Hin Khao is referred to as the Stonehenge of Thailand, with enormous freestanding rocks naturally arranged in an intriguing formation.  It is picturesque, and will certainly take you away from the tourist crowds. Do you have any cities you'd like to see on this list? Send us a few suggestions in the comments section below!