Top 6 Child-Friendly Places in Phuket
Phuket is a lovely island in tropical Thailand where sunshine and smiles are plentiful. It's more laid back than Bangkok and offers loads of entertainment options for adults and children alike. Let's take a look at the six best places to visit in Thailand if you have kids.
1. Elephant Rides – Chalong Area – From 4 years old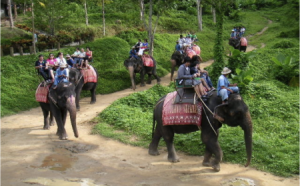 There's nothing better to do in the land of elephants than to actually ride one. There are multiple elephant camps on the road up the mountain in the Chalong area. In addition to learning about the world's largest land animals, you'll also enjoy breathtaking panoramic views of both the jungle and the Andaman Sea.
2. Splash Jungle Water Park – Mai Khao Beach – From 4 years old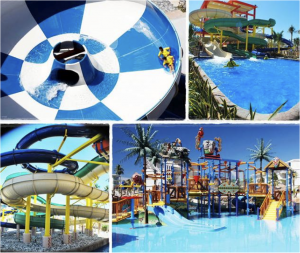 If you feel like cooling off, look no further than Splash Jungle Water Park. With over six million liters of water surging all around you from shallow kids' pools to intense water slides for adults and older children, it's one of the best places to have fun while getting wet.
3. Zorbing at Rollerball – Kalim Beach – From 6 years old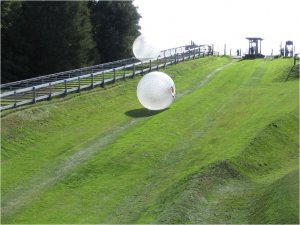 Rolling down hills is a favorite activity for kids from the time they grasp the concept of gravity. Now you can send them off safely in a springy plastic ball ten feet in diameter. Invented in New Zealand in 1994, it has been catching on throughout the rest of the world ever since. Try it with your kids and prove to them you're not too old to enjoy a new take on some old-fashioned fun.
4. Phuket Aquarium – Cape Panwa – From 4 years old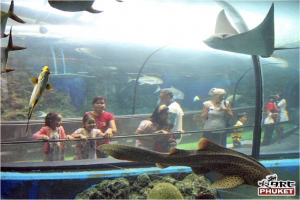 A visit to the aquarium is a great way to escape the heat of the day and perhaps discuss dinner options. Kids can also learn about a staggering variety of tropical fish by observing over thirty fresh and saltwater tanks. Say hello to the strange-looking cuttlefish or try to find the cleverly disguised scorpionfish and watch your children's faces light up as they witness the beauty of the sea.
5. Mini Golf at Dino Park – Kata Beach – From 8 years old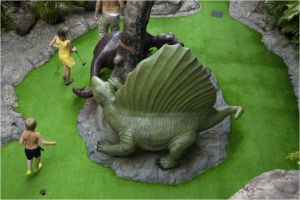 Another favorite for kids and adults, a game of mini golf at Dino Park is the perfect way to enjoy an evening when the heat and humidity are a little more tolerable. The eighteen holes featured are accompanied by different dinosaur statues, but the highlight is an 'active' volcano that erupts twice per hour.
6. Surf House Phuket – Kata Beach – From 6 years old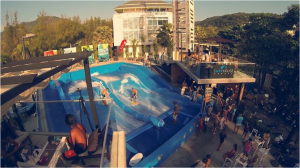 Learn to surf the easy way or hone your skills safely in four inches of fast-moving water. The friendly staff will help you and your kids all the way, whether you're trying to stand for the first time or perfecting your 360. The regularly chlorinated water and the soft rubber underneath make this a great way to have fun and stay cool at the same time.
While you're there, it's always a good idea to learn some Thai phrases in order to ask the locals where you should take your kids. Have you been to any of these places? If not, which attraction will you visit first?