Top Norwegian Food & Drink
Norwegian food is often called 'bland'. Here at Listen & Learn, we disagree. Although the dishes may not be littered with herbs and spices, Norwegian food is far from bland. True, there are a lot of staple foods such as potatoes, fish, and lamb but there are also many more flavourful options. Take a look at our favorites below!
Starting with something vaguely breakfast-like, there is rumgraut, which is a sour-cream porridge covered with butter, brown sugar, and cinnamon. If you're lucky enough to be in Norway in the right season, you might have this topped with muiter (cloudberries), and if you're really lucky, with a lingonberry pancake on the side. Then there's Brunost, a very traditional brown cheese cut into wafer thin slices and eaten on bread, crispbread or toast. It is also used as a base for many sauces and has a mild caramel taste.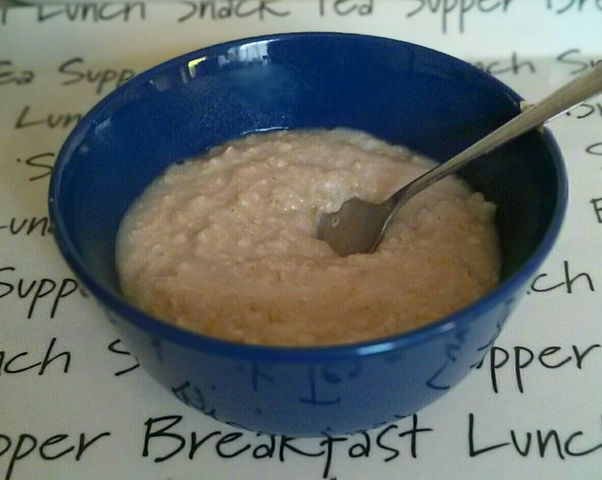 Photo via Wikimedia / Wikimedia
Kokt laks (boiled salmon) is a national delicacy. Fiske-gratin is a popular fish souffle. Ørret (mountain trout) is often broiled and served with lemon. All are mouthwatering and definitely worth a try.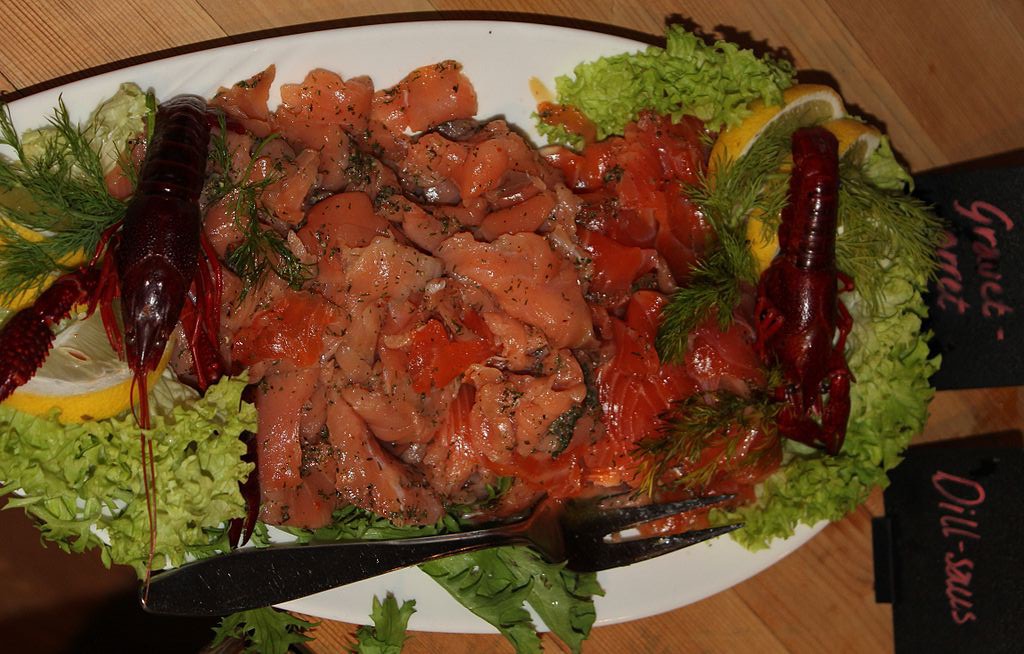 Ørret via Wikimedia / Wikimedia
Kjøttboller are a sort of meatball made from beef which is flavoured with ginger and nutmeg before it is fried. This dish is usually served with potatoes that are mashed or boiled, and topped with either cream sauce or gravy. Reindeer steak is served with gravy and has a lingonberry accompaniment. Faar-i-kaal is a strongly peppered cabbage and mutton stew served, naturally, with boiled potatoes. Finally, there is the farmer-friendly lapskus, which is a sort of hash of whatever is leftover in the kitchen.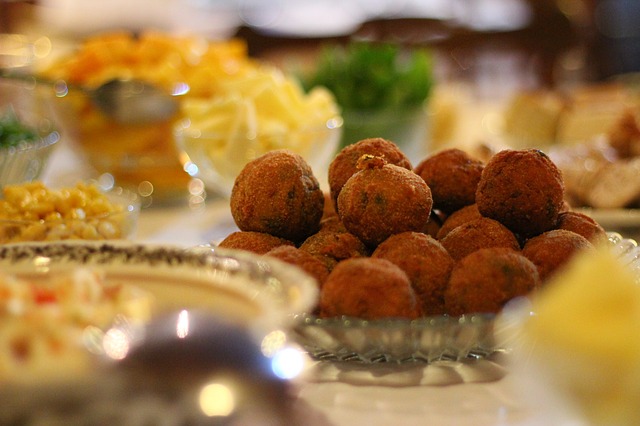 Kjøttboller via Pixabay / Pixabay
But that's not all. After all, where would a list of traditional dishes be if not for at least one sweet number. Let us introduce you to the krumkake, which is a sort of waffle cake filled with a number of fillings including whipped cream.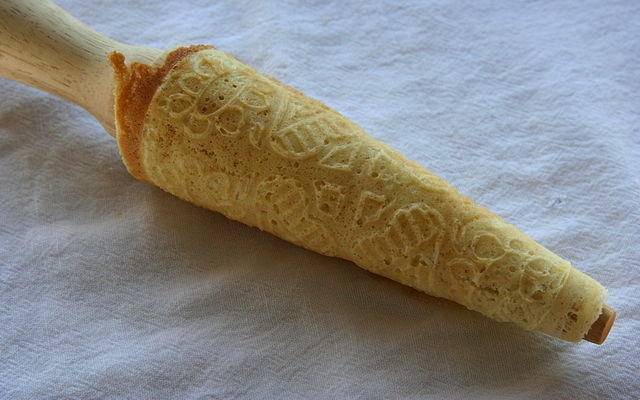 Krumkake via Wikimedia / Wikimedia
Now for some drinks! Aquavit is Norway's national drink, which is potato-based and flavoured with herbs like coriander, fennel, caraway seeds and anise. And of course, Norway is a nation of beer drinkers so there are many to choose from. Pils is a popular light lager, but other common brands include Export, Brigg and Zero. If you're traveling to Norway, keep in mind that the country has a very strict policy when it comes to alcohol sales. There is a state alcohol-seller, Vinmonopolet, and whilst beer and wine can be served all week long, hard liquor is only sold between 3 and 11:45pm Monday through Saturday.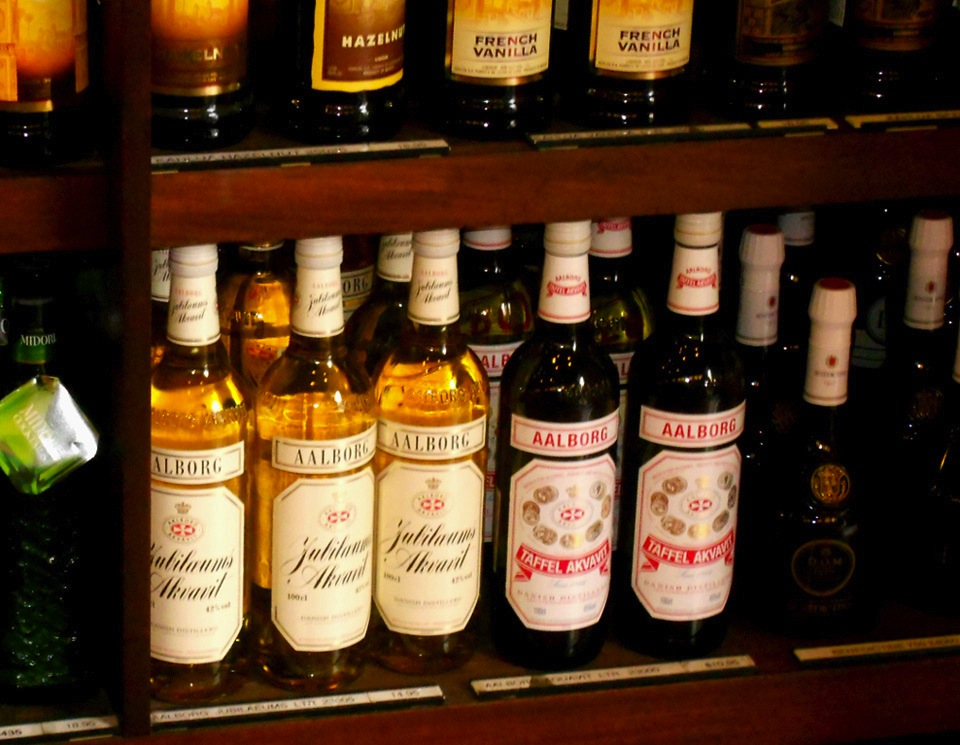 Aquavit via Flickr / Flickr
As for morning and after dinner beverages, coffee and tea reign in Norway. Norwegian coffee is usually strong, bitter, with cream served on the side. However, if that's not your thing, don't despair! There are plenty of places that sell cappuccinos, lattes, and other coffee drinks as well. Tea, of course, is also a common drink with lemon tea being the most popular choice throughout the country, gaining preference over 'traditional' black.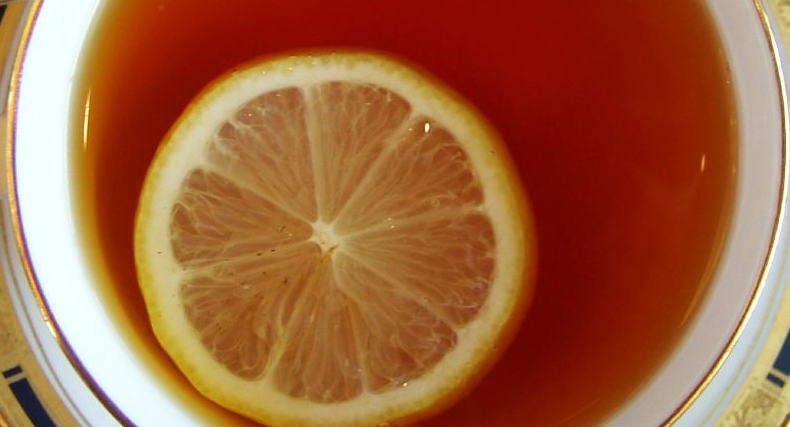 Photo via Wikimedia / Wikimedia
As you can see, Norwegian food is quite delicious! But don't take our word for it. Sample Norway's finest for yourself but before you go, polish your Norwegian skills with these survival phrases. Better yet, contact Listen & Learn and find out about our tailor-made Norwegian courses to help you reach your language goals!