Watch and Learn: 6 Must-See Foreign Documentary Films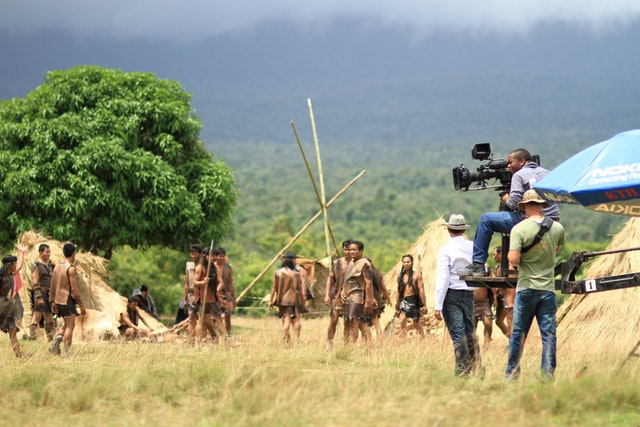 Have you ever watched a foreign documentary film and felt the urge to leave everything behind and explore new cultures? Watching foreign films is one of the best ways to get the feel of a people and its culture, which is why
Korean movies on Netflix are such a hit
! All you have to do is turn on your TV set, and you can get to know the customs, values, and beliefs of people from all over the world without ever having to leave your living room.
→Sign Up Now: Free Trial Language Lessons With Native Teachers!←
If you are curious about foreign cultures and languages but you don't feel like going to the library, watching documentaries is a nice way to get started. And we are not talking about the kind of boring programs your parents used to watch on TV every time you wanted to see Nickelodeon. Nowadays, there are many different types of documentary films, ranging from historical documentaries about different cultures to modern-day travelogues. Some of them, in fact, follow a single family or character on their personal journey, exploring their cultural beliefs from a humanistic perspective. If you're interested in learning about new cultures, here are five documentaries that will take you on a journey around the world.
A Kalahari Family (John Marshall, 2002)
A Kalahari Family is a documentary film that follows the lives of the Kung people of the Kalahari Desert in Botswana. The Kung are a nomadic people who have lived in the desert for centuries. In this award-winning foreign documentary, we follow a family as they go about their everyday life, hunting and gathering food, raising their children, and dealing with the challenges of life in the desert.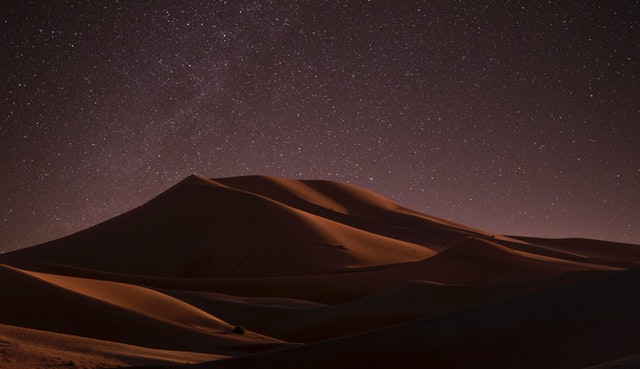 The film offers a rare glimpse into the lives of an ancient people who are slowly being forced to change by the modern world. It's an enlightening look at a way of life that is rapidly disappearing.
Jiro: Dreams of Sushi (David Gelb, 2011)
Jiro: Dreams of Sushi is a foreign documentary film about Jiro Ono, considered by many to be the world's greatest sushi chef. The film follows Jiro as he runs his legendary sushi restaurant in Tokyo. Throughout the film's brisk 75-minute runtime, we witness the dedication and passion that Jiro puts into his work, as well as the intense pressure that he faces to maintain his Michelin three-star rating. The film is a fascinating look at the life of a sushi chef at the top of his game, and a reminder that even the most successful people face immense pressure and challenges in their work. Most importantly, it reminds us how important sushi is to Japan's cultural identity: a symbol of the country's culinary tradition and its dedication to perfection
Sacro GRA (Gianfranco Rosi. 2013)
In the vastness of Rome's metropolitan area, the Sacro GRA ring road circles the city like a never-ending ribbon. From this unique vantage point, director Gianfranco Rosi observes the flow of life along the GRA, capturing the everyday rhythms of a city and its people. Rosi's film is a portrait of a city and its inhabitants, a study of the human condition in all its variety. We meet a wide range of characters, from a young man who dreams of becoming a professional boxer to an elderly woman who spends her days feeding the stray cats in her neighborhood.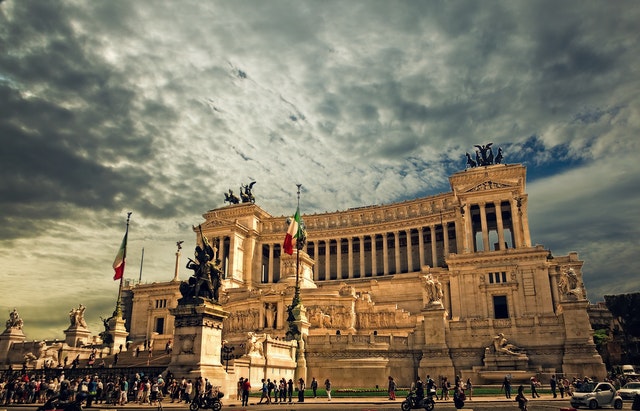 Each character is unique, but they all share one thing in common: they're all struggling to get by in a city that is as beautiful and diverse as it is unforgiving. Sacro GRA Is an essential work of Italian neorealism, and one of the most remarkable documentaries of the 21st century.
Dagerrotypes (Agnès Varda, 1975)
Directed by the Award-winning Agnès Varda, Daguerrotypes is a foreign documentary film about the working lives of people in Paris during the late 19th century. The film was shot entirely on location in Paris, and it gives us a rare glimpse into the lives of ordinary people at a time when the city was undergoing massive changes. The film is a fascinating look at a time and place that is often romanticized, and it's a reminder that the lives of everyday people haven't changed all that much over the centuries. Visually, the film is a feast for the eyes, and it is sure to leave you with a greater appreciation for the city of Paris.
Moro no Brasil (Mika Kaurismäki, 2002)
Moro no Brasil is a documentary film about the lives of Japanese immigrants in Brazil. The film follows a group of Japanese farmers who have settled in the Brazilian state of Paraná, and it chronicles their struggles to adapt to life in a foreign country. The film is a moving look at the hardships that immigrants face when they leave their homeland in search of a better life. It's also a reminder of the strength and resilience of the human spirit, as we witness the Japanese farmers overcome great odds to make a new life for themselves in Brazil. It is also a musical journey to the heart of the largest country in Latin America, an exploration of the musical legacy of its inhabitants, which includes genres like
forro
,
frevo
,
embolada
, and
samba
. To make this documentary, the Finnish filmmaker Mika Kaurismäki traveled 4,000 kilometers within three states in northwestern Brazil and spoke with more than thirty musicians, most of them street musicians.
Buena Vista Social Club (Wim Wenders, 1999)
If you thought the songs of Buena Vista were magical, wait until you see the story behind some of its legendary musicians. Simply put, Buena Vista Social Club is a documentary film about the music of Cuba. The film was directed by Wim Wenders, and it features performances by some of the most famous Cuban musicians in the world, including Compay Segundo, Rubén González, and Ibrahim Ferrer.
The film is a celebration of Cuban music and its rich history. It's also a reminder of the power of music to bring people together, as we witness the joy that the musicians experience while playing for a global audience. Most importantly, the film is a testament to the human spirit, and it reminds us that no matter what our circumstances may be, we can always find happiness in simplicity. Those who have never been to Cuba will be able to experience its sights and sounds through this film, and they will be left with a greater understanding of its people and culture. These five foreign documentary films are just a small sampling of the many great movies that are available for viewing on your usual streaming platforms. If you're interested in learning more about the world and its people, be sure to check them out. You will come away with a greater understanding of the human experience, and you might even find yourself thinking about visiting any of these fascinating places. Do you like learning about other cultures through films? What are some of your favorite documentaries? Let us know on our social media!
→Sign Up Now: Free Trial Language Lessons With Native Teachers!←
If watching the foreign documentary films on this list inspires you to travel the world, you've come to the right place. While seeing all those amazing places in person is sure to be a wonderful experience in itself, the best way to get a real sense of the culture is to try to use the target language as much while you are there! So, if you're planning your next trip and you need an expert teacher to help you boost your language skills in no time, give us a shout.  At Listen & Learn, we offer tailor-made classes that are specifically designed to help you learn the language of your choice in a fun and engaging way. All you have to do is
send us a quick message
and we'll arrange a free trial lesson in no time.