What is 'Feminism' And Why is it the 2017 WOTY?
Feminism
has been named the WOTY (word of the year) for 2017 by the Merriam-Webster dictionary, and you probably won't have too hard a time guessing why. Feminism has been huge in the last year, especially with the downfall of powerful figures like
Harvey Weinstein
, the rise of the #MeToo and #TimesUp movements, and the shift towards empowering instead of silencing women and victims of sexual assault. But what exactly does the word
feminism
mean anymore, and why is it the word we all want to remember from 2017?
[caption id="attachment_5795" align="alignright" width="600"]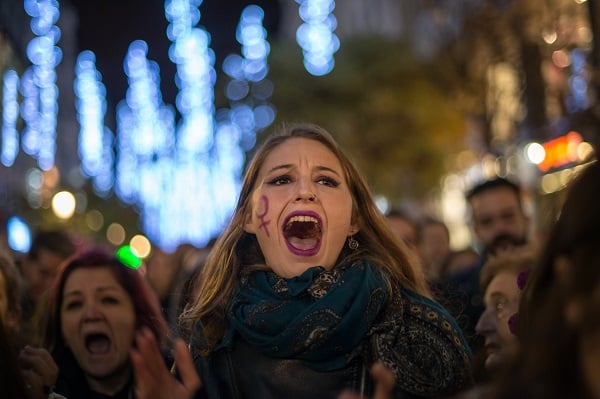 Photo via
Flickr
[/caption]
What is Feminism?
When the word
feminism
was first entered in an English dictionary way back in the 1800s, it was defined as "the qualities of females." It's easy to see we've come a long way since then and the definition, even the official one, has changed drastically! The Meriam-Webster dictionary currently defines
feminism
as "the theory of the political, economic, and social equality of the sexes" and "organised activity on behalf of women's rights and interests." But, while feminism is intended as a means to bring equality to all women, defining it on a global scale can be incredibly tricky. Unfortunately, feminism in the West, while taking huge steps forward, lacks diversity and intersectionality. Just take a look at the #MeToo movement. We currently associate it largely with white women, because those have been the ones most vocal about the movement. However, 'Me Too' was originally started by African-American civil rights activist
Tarana Burke
back in 2006, but never gained momentum until a white woman began using it as a hashtag.
And herein lies the difficulty in lending
feminism
a single definition; Western Feminism, in particular White Feminism, has become the loudest voice out there and those who don't fall in line with the ideals of this particular type of feminism often get left out or behind (as evidenced by how quickly
Lena Dunham jumped to defend a writer on her show against rape allegations
from a WOC). But if
feminism
should mean anything to us, and if we want the movement to continue to grow, we must accept that flexibility when it comes to defining the word is paramount. Living in a 'free' Western nation does not mean that we know best how to label someone a true
feminist
. Feminism can have a very different face, and goals, in the Middle East, for example, than it does in a country like France. And in nations that pride themselves on diversity the definition of
feminism
can change from one city block to another. Perhaps people should get less hung up on the word
feminism,
and instead focus on what makes them feel personally empowered.
[caption id="attachment_5796" align="aligncenter" width="600"]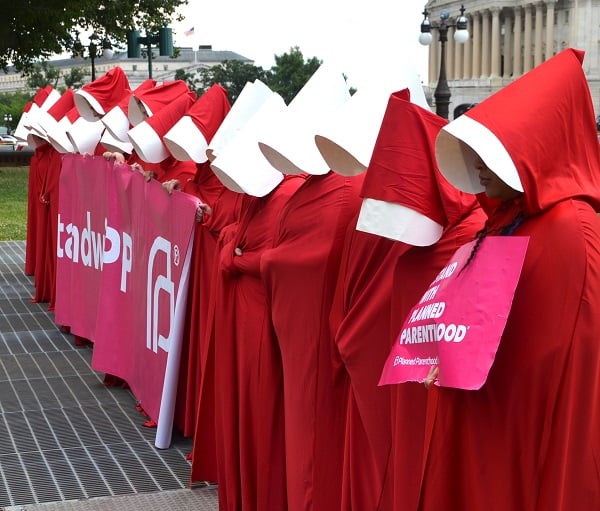 Photo via
Flickr
[/caption]
Why is Feminism?
So how did
feminism
end up being 2017's WOTY? Well, turns out people have become more and more curious about
feminism.
2017 saw a 70% increase in online searches for the word than there were in the previous year. There have also been spikes in these searches, most of which occur around big news stories like mogul Harvey Weinstein's ousting from Hollywood, but some are based around what has been put out as entertainment too. Interestingly enough,
'The Handmaid's Tale'
made it big last year (and increased interest in feminism) despite
Margaret Atwood's
book, upon which the show is based, having been around for over three decades. The
Wonder Woman
film was also considered a huge victory for feminists in the way it portrayed a female superhero as a central character of a movie (seriously, haven't we had enough Spiderman movies already?). All these, and many other books, shows, and movies helped to shift the narrative and make women more vocal and empowered.
2017 definitely was the year of reckoning, but there are still many questions left to answer. Can feminism continue to grow and evolve in 2018? Will the movement gain strength? Will the faces of movements like #MeToo and #TimesUp become more diverse? Will we find a way for WOC to stop being pushed aside and instead gain their own voice? Of course, this all remains to be seen and there's no way to know how the coming year will go. But it's definitely a good sign that 2017's most important word, the word we all want to remember, is
feminism.
How do you define feminism? Why do you think the word gained so much momentum in 2017?