French Language App Reviews
Finding the perfect app to help your French studies is never easy – whether you want a more grammar-focused approach, or you'd like to learn by playing games and interacting with social communities, we've done the searching for you. Browse through our in-depth reviews on the current French apps on the market, before downloading the right one for your specific learning needs.
‹ Back To Language App Reviews Home
If you can think an excellent language App that should be listed here, please contact us on
[email protected]
with the details so that we can get one of our reviewers to take a look at it. If you want to write the review yourself, that's great, just send it when you email us.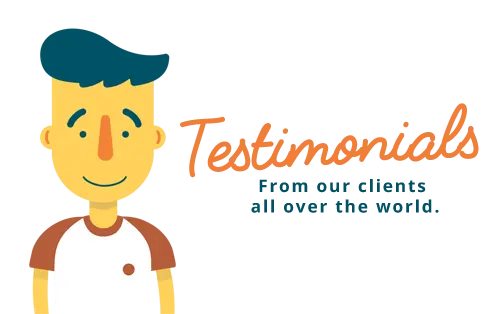 "Celia is great and I'm making a lot of progress. I'm really happy with her."
---
Marcelo Bertolami
French course in Miami.
"My teacher and I go over a lot and he maintains the lessons to my level – which I really appreciate. I always look forward to my lessons and I feel comfortable."
---
Tammy McDougall
French course in Guelph.
"Nadia is very good instructor and I'm improving in the French language because of her."
---
Sherif Shamy
French course in Burlington.
"My French lessons are going well. Jean is a good teacher and I am getting to learn the basics. We have been meeting in person for the past 5 weeks or so."
---
Janet Reihm
French course in Ottawa, Fairtrade Canada.
"I really like my teacher. She makes learning fun and I am hopeful that she can teach me to converse in French."
---
Lynn Franzoi
French course in Long Beach.