5 English Books that Intermediate Learners Will Love
If you love reading in English but you're often let down by the type of articles included in English textbooks, it may be time for you to explore the fascinating world of American and British literature (yes, as in actual English books!)
→Sign Up Now: Free Trial English Lesson With a Native Teacher!←
Yes, I'm talking about real, unabridged English books.
Though many English teachers resort to what we call 'graded readers', i.e., books that have been abridged and simplified for language-learning purposes, I strongly believe that the best thing an English learner can do is look for books that are easy to read in their original form.
By reading a literary work the way the author meant it to be published, you will get a much more genuine and enriching linguistic experience.
Here are five great books for adult intermediate learners of English:
Silver Linings Playbook, by Matthew Quick
"She looks sad. She looks angry. She looks different from everyone else I know—she cannot put on that happy face others wear when they know they are being watched. She doesn't put on a face for me, which makes me trust her somehow."
What is it about?
The novel follows the story of Pat Solitano, Jr., a man with bipolar disorder who is released from a psychiatric hospital and moves back in with his parents. Pat is determined to win back his wife, but he meets a woman named Tiffany Maxwell, who complicates his plans. The book deals with the effect that mental illness has on interpersonal relationships and the healing power of love and friendship.
Why is it good for English learners?
Although the novel deals with some heavy subject matter, it is also very funny. The author does a great job of depicting the characters' thought processes and emotional states, which can help English learners to understand complex psychological concepts. Besides, the novel is filled with naturalistic, easy-to-follow dialogue that gives readers a good impression of how young adults speak in contemporary America.
A Series of Unfortunate Events, by Lemony Snicket
"Fate is like a strange, unpopular restaurant filled with odd little waiters who bring you things you never asked for and don't always like."
What is it about?
The novel follows the story of three orphaned siblings, Violet, Klaus, and Sunny Baudelaire, who are sent to live with their distant relative Count Olaf after their parents die in a fire. Olaf is a terrible guardian who mistreats the children and only wants their fortune. The siblings must use their wit and resourcefulness to escape Olaf's clutches and uncover the mystery of their parents' deaths.
Why is it good for English learners?
This novel is a great choice for English learners because it is packed with colorful vocabulary related to emotions, such as "downcast," "irritated," "terrified," and "indignant." Also, though the author uses a straightforward, breezy narrative style, he uses a lot of puns that will draw your attention to the meaning of specific words and idioms.
A distinctive feature of his style is that he tends to pause the story to explain a word or concept that will become relevant later on. This is often done at crucial or dramatic moments, to hilarious effect.
The Perks of Being a Wallflower, by Stephen Chbosky
"It's just that I don't want to be somebody's crush. If somebody likes me, I want them to like the real me, not what they think I am. And I don't want them to carry it around inside. I want them to show me, so I can feel it too."
What is it about?
The book is written as a series of letters from the main character, Charlie, to an anonymous friend. In the letters, Charlie talks about his life, his thoughts and feelings, and the people around him. The novel deals with some heavy topics, such as mental illness and sexual abuse, but it is ultimately a story about hope, friendship, and love.
Why is it good for English learners?
This book is a great choice for English learners because the language is relatively simple and easy to understand. As the story is told through letters written by a teenager, the style is very informal and intimate. In addition, the novel contains a lot of American slang and pop culture references, which can help you to learn more about American culture.
Poems, by Maya Angelou
"You may write me down in history
With your bitter, twisted lies,
You may trod me in the very dirt
But still, like dust, I'll rise."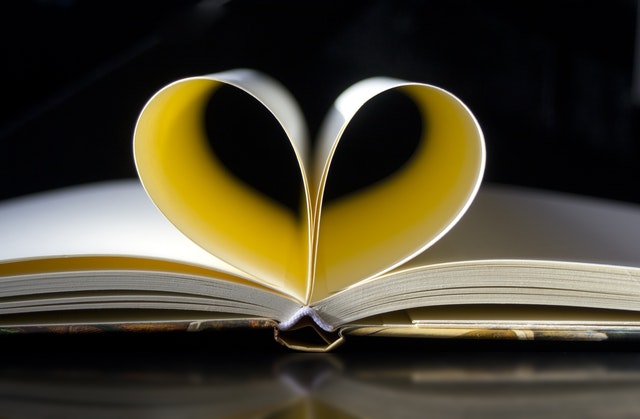 What is it about?
Maya Angelou was an American poet, singer, memoirist, and civil rights activist. She published seven autobiographies, three books of essays, several volumes of poetry, and is credited with a list of plays, movies, and television shows spanning more than fifty years. This book is a collection of her poems, the most accessible part of her robust literary career. Angelou's poetry often deals with difficult topics, such as racism and sexism, but she always manages to infuse it with hope and resilience.
Why is it good for English learners?
This book is a great choice for English learners who want to explore the world of American literature but do not feel ready to read a full novel just yet. Maya Angelou's writing style is lyrical and poetic, and her use of figurative language brings the poems to life.
However, it is never too abstract or obscure. On the contrary, a few critics have dismissed her poems for being merely confessional or too straightforward. The book includes a glossary of difficult words and phrases, which can help you to expand your vocabulary while you soak in the work of one of America's most important literary voices.
High Fidelity, by Nick Hornby
"What came first – the music or the misery? Did I listen to the music because I was miserable? Or was I miserable because I listened to the music?"
What is it about?
The novel follows the story of Rob Fleming, a thirty-something music lover who owns a record store in London. Rob is going through a bad breakup and decides to take a look back at his past relationships to see where he went wrong. The reflections on his past relationships are humorously and insightfully narrated, and the novel offers a great look at British culture.
Why is it good for English learners?
Nick Hornby is a highly acclaimed British writer whose novels and short stories are characterized by their sensitive, humorous, and introspective exploration of male friendships and romantic relationships, as well as his gift for natural dialogue and easy-to-read prose.
In addition, the author's use of humor and pop culture references will appeal to readers who are interested in learning more about British culture. One distinctive feature of the novel, for example, is that the chapters are each named after a different song, which provides a fun way to learn new vocabulary.
If you are tired of studying English from old, outdated textbooks full of uninteresting topics, these five books are all great choices for adult intermediate learners of English.
While they're very different in style and subject matter, they all offer accessible language, interesting stories and ideas, and helpful features that will make your reading experience enjoyable and educational. So why not give them a try? You might just find your new favorite book!
→Sign Up Now: Free Trial English Lesson With a Native Teacher!←
If you want personalized, expert help from a native teacher of English, give us a shout. At Listen & Learn, we specialize in tailor-made courses designed to suit every student's needs. Send us a message telling us about your interests and learning preferences and we'll find you the best tutor!