The Top 10 Most Spoken Languages in India
Last week we discovered that there is an astonishing wealth of languages spoken across India, ranging from widely spoken ones such as Hindi and English to the ones at threat of extinction, such as those of the Great Andamanese family.
This week, we would like to give you a more realistic look at the most commonly spoken languages throughout India. Exact figures for each language are in constant dispute; here are ten of those that you will likely hear most often on your Indian travels.
Bengali
8% of the population of India speaks Bengali, making it the second most widely spoken language after Hindi with around 83 million speakers. Bengali has its roots in Indo Aryan Eastern civilization languages and will be found in the Eastern states of West Bengal, Jharkhand, Assam, and Tripura.
[caption id="attachment_4985" align="alignright" width="412"]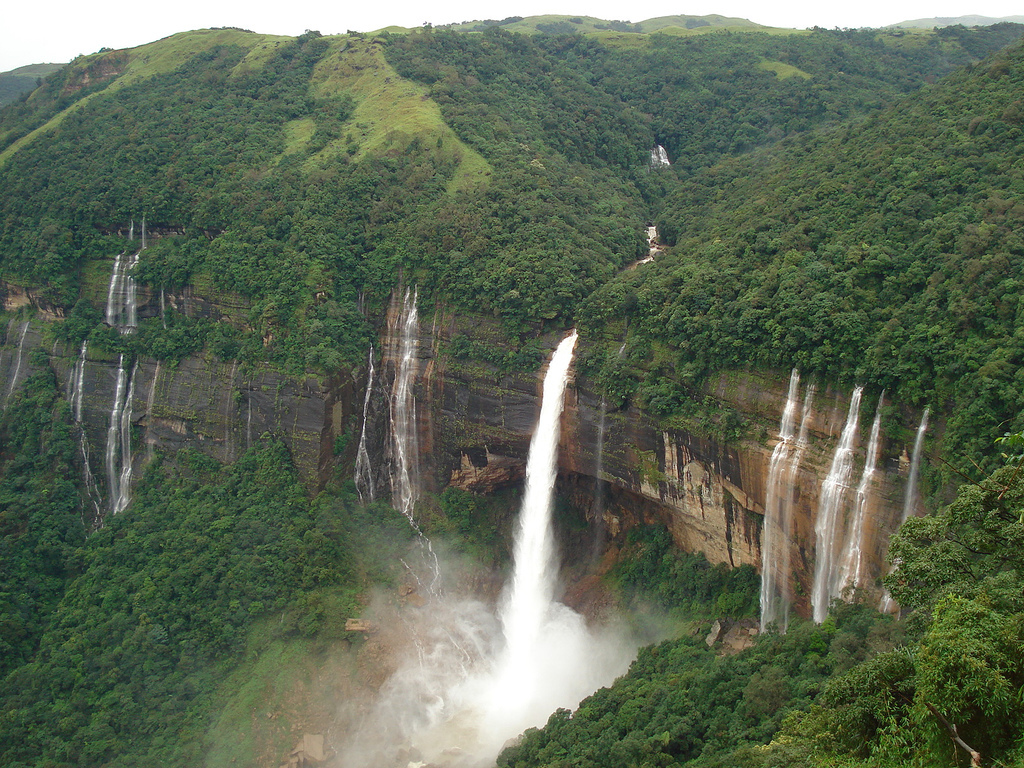 Akashiganga Water Falls, Assam via
Wikipedia
[/caption]
Gujarati
About 46 million speakers across India use the Dravidian language that is Gujarati, accounting for around 4% of the total population. If you want to hear Gujarati for yourself, you will need to visit: Gujarat, Dadra and Nagar Haveli, and Daman and Diu.
Hindi
Hindi is by far the most widely spoken language you will find in India, as one of only two that have been given official status. This language, with its origins in Indo-Aryan Central languages, is spoken by around 366 million people across the country which equates to roughly 40% of the population. It can be heard in many states including Bihar, Chhattisgarh, Delhi, Himachal Pradesh, Madhya Pradesh, Rajasthan, Uttar Pradesh, and Uttarakhand.
[caption id="attachment_4986" align="alignleft" width="275"]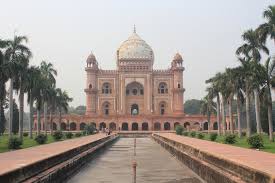 Tomb of Safdarjung, Delhi via
Flickr

[/caption]
Kannada
Under 4% of the population of India speaks Kannada, equating to around 55 million people. As seems to be typical of many of India's languages, Kannada has its roots in the Dravidian civilization. Kannada is spoken in the states of Karnataka, Kerala, Maharashtra, Tamil Nadu, and Andhra Pradesh.
Malayalam
Just over 3% of India's population speaks Malayalam, meaning around 33 million speakers use the language as their native tongue. Yet another language with Dravidian civilization roots, Malayalam can be found in the states of Kerala, Puducherry, and Lakshadweep.
Learning a new language? Check out our free placement test to see how your level measures up!
Marathi
Like Telugu, Marathi is spoken by approximately 7% of the population, with estimates of around 72 million people speaking the language on a daily basis. Marathi is an Indo-Aryan Southern language and will be found in the states of Maharashtra, Goa, Daman and Diu, Dadra and Nagar Haveli.
Odia
32 million people across India speak Odia, which is around 3% of the population. An Indo-Aryan Eastern language, Odia is mostly to be found in only one location in India, which is the eastern Indian state of Odisha on the Bay of Bengal.
[caption id="attachment_4987" align="alignright" width="449"]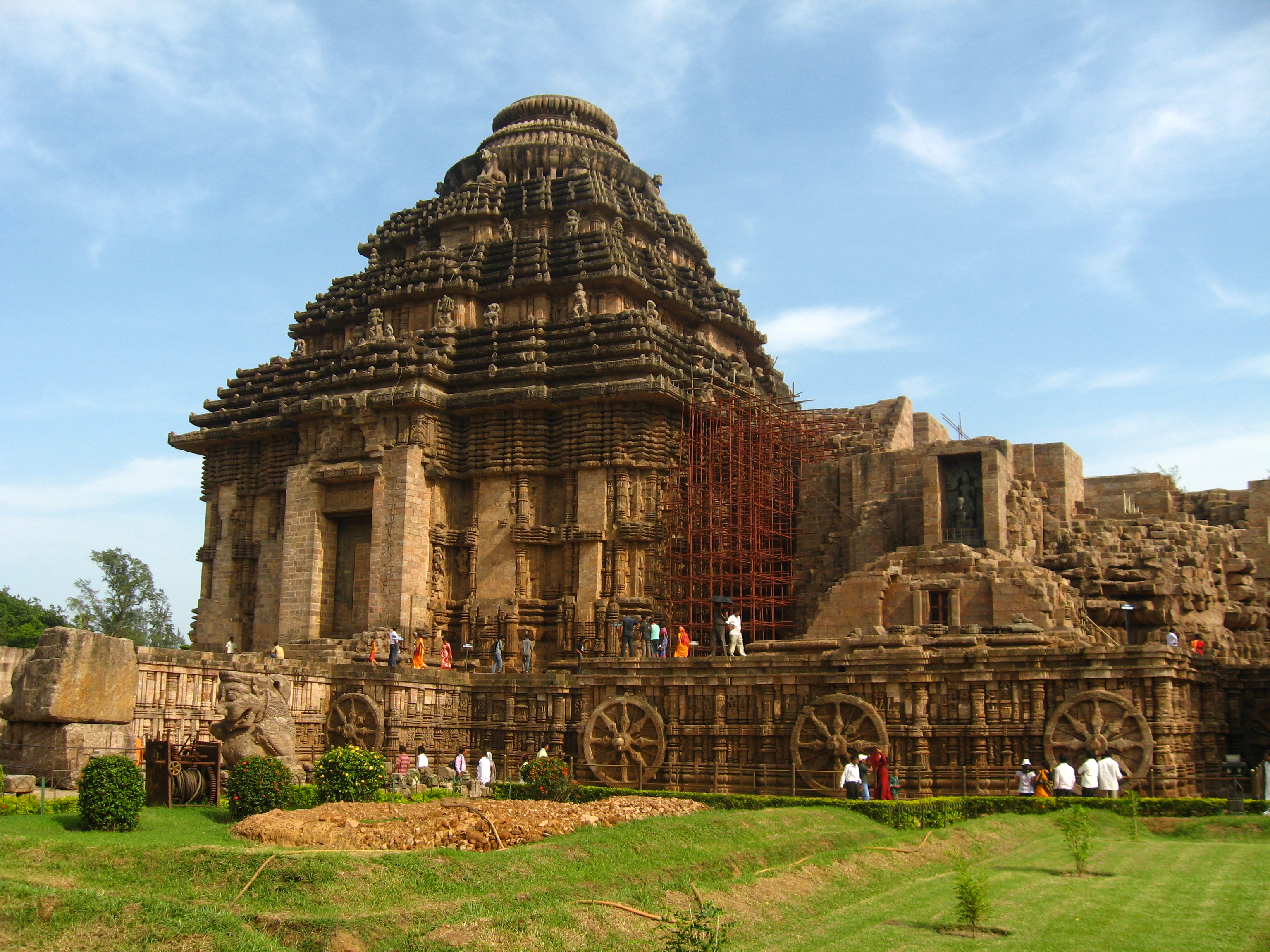 Sun Temple at Konark, Odisha via
Wikimedia
[/caption]
Tamil
Tamil is the language of around 6% of the Indian population, spoken by approximately 61 million people. It is, like Telugu, from the Dravidian civilization, and is concentrated in the states of Tamil Nadu, Kerala, Puducherry, and Andaman and Nicobar islands.
Telugu
Telugu from the Dravidian civilization and is spoken by around 7% of the Indian population or 74 million people. To hear this language for yourself, you will need to visit one of these places: the South Indian states of Andhra Pradesh, Puducherry, Telangana and Andaman, or the Nicobar Islands.
Urdu
Urdu is spoken by around 52 million people across India, making up about 5 of the population. A language originating from the Indo-Aryan Central civilization, Urdu is quite scattered across India, spoken in the states of Jammu and Kashmir, Uttar Pradesh, Bihar, Telangana, and Delhi.
A few more…
Although not as widely spoken as those featured above, Punjabi, Maithili, Kashmiri and Assamese are all languages that have a large number of speakers across India. To hear Punjabi head to Haryana, Himachal Pradesh, and Delhi, for Maithili, to Bihar and Nepal, Kashmiri can be found in the Kashmir Valley and Chenab regions of Jammu and Kashmir, and for Assamese, go to Assam, Arunachal Pradesh and Nagaland.
What about English?
Ah, yes, the lingua franca, the language that is dominating everything and is spoken natively by around 375 million speakers across the globe. In India, English is the second official language, used as a tool for business and trade potentially more than for everyday language exchange. Around 10% of India's population speak English, but it is only a first language for 0.019%, becoming a second language for around 125 million people.
And there you have it. A quick overview including a little geography lesson about the regions where you can find the most commonly spoken languages of India. We hope we have inspired you to visit or at least consider which phrasebooks to purchase should you be planning your travels.
Next week in our final look at India, at least for now, we will be concentrating on the beautiful language that is Hindi. Until then...