Cusco -or Cuzco- is a city that has inspired adventurers and travelers for generations. The city was originally the capital of the vast Incan empire, the largest in the pre-Columbian Americas. As such, Cusco boasts well preserved colonial architecture as well as Incan ruins, ranging from foundations of modern constructions to impressive fortresses. This mix is also evident in the city life, offering ancient markets and indigenous populations to luxury hotels and a very active nightlife.
The Incas regarded Cusco as the "center of the universe", and although times have changed, the city is still the key to understanding the Incan legacy and knowledge. Museums and churches are everywhere in the city, several of them built atop Incan walls left intact purposely to withstand earthquakes. Roads and train tracks that start here lead millions of tourists every year to the Sacred Valley, Machu Picchu, and beyond. The cuisine is unique to the region, balancing local ingredients (including some 3,000 varieties of potatoes!) and modern techniques. And the language reflects the old and new combining Spanish with local Quechua.
Why learn Spanish in Cusco?
Fabulous array of architectural and artistic styles turns the whole city into an open-air museum.

Base to visit several places everyone should see once in a lifetime, including Machu Picchu.

Well-developed infrastructure and easy connections catering to millions of tourists every year.

Super varied cuisine combining international foods and Incan-time delicacies.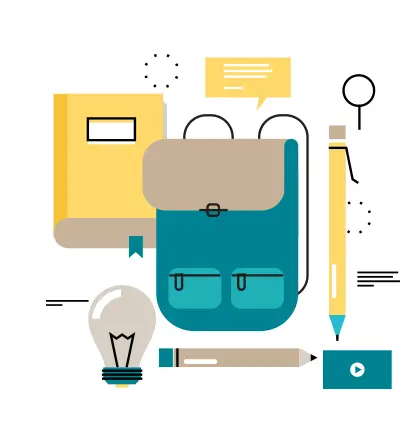 Language Schools in Cusco: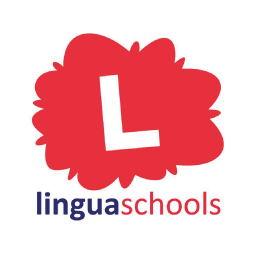 Linguaschools Cusco has an amazing location in the middle the historic center of Cusco, a dedicated travel agency, and student residences in the same building, offering an unbeatable immersion experience.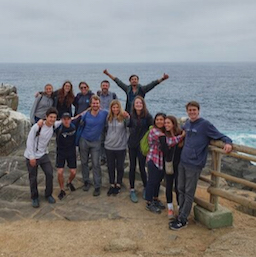 ECELA Cusco focuses heavily on immersion programs, carefully placing students with host families that will help them achieve fluency quickly, coupled with amazing classes and fantastic daily activities.
Travel
tips
When
Best time to go is May to October.
FYI
Because of Cusco's elevation (3,400 m or 11,200 ft), altitude sickness can be eased by drinking coca tea, the traditional native remedy, or coca candy.
Meet
Although many Incan traditions were lost in time, during the Inti Raymi reenactment many of their historical figures like priests, emperors and soldiers are brought back to life.
See
Millions of visitors from around the world come to Cusco as the stop before getting to Machu Picchu.
Cusco offers a unique blend of Incan and Colonial Spanish architecture that is as fabulous as it is preserved and varied, making it a stunning juxtaposition of layers while millions of locals and tourists wander around.
Head over to the city's markets to see the true -and amazing- colors of Cusqueños, such as the San Pedro market, for an enthralling feast for the senses.
Do
The week building up to June 24th marks the Incan festival Inti Raymi, or Festival of the Sun, celebrating the winter solstice, when folk dancers, traditional music and feasts fill the streets and Inca ruins around the city.
Easter is a time to celebrate in Cusco, mixing fireworks and a statue of Christ being paraded around town while hundreds of street food vendors feed thousands of locals and tourists.
August 1st marks Pachamama Day, the start of a month of celebrations honoring Mother Earth. All over the Andes and in Cusco in particular, tributes are given to thank Pachamama including spilling a little alcohol before drinking the rest.
Eat
Alpaca steak is an absolute must and definitely something you will never find back at home. And for special occasions, the cuy (guinea pig) is a truly Andean delicacy.
Buy
Pisac, a small town outside of Cusco, has one of the best Sunday morning markets in the Sacred Valley, where you can buy anything from tons of corn to fine tapestries.
Testimonials
From all over the world
READ MORE
"I took 4 weeks of Spanish, and am happy that I really improved my Spanish! The teachers really knew how to make it interesting and we even visited the Chocolate Museum! The classes were taught in a really practical way and I was given a lot of attention as we were in a class with only 4 students. I also lived in the residence and this experience was just a good as the classes"
---
Renate Santos, Brazil.
"I just finished a four-week course and improved my Spanish skills immensely. The teachers are enthusiastic and the classes are interactive. There is a lot of focus on practice, but of course, all is based on theory. There are students of all ages from all over the world that will make your time unforgettable. I lived at the student residence which is very handy and perfectly located near the city center."
---
Merdan Meijer, Netherlands.
"I was only at ECELA Cusco for 3 weeks but it was such an amazing experience. The teachers are kind and friendly. They make learning Spanish fun. Shout out to Kris for teaching me Medical Spanish!! As well as Ygor and Di for all the fun activities! Everyday there was something interesting planned. I also stayed with a host family; ECELA does a great job placing you in loving families! One of the best programs I have ever come across. Amazing school and staff."
---
Arlene Mejia USA.
"All the staff work very hard to make you feel very welcome. The lessons are varied and fun. Various activities are put on outside of school hours and are a good mixture of culture and fun. I highly recommend ECELA!"
---
Lee Innes, UK.