In over a thousand years since its foundation, Dublin has developed to be the leading city of Ireland. Originally a Celtic settlement, Vikings, Normans, British, Catholics, and Protestants fought to control it, leaving behind a city dotted with historical landmarks. However, since the Irish independence, the city has grown to be recognized as a global destination, attracting millions thanks to its architecture, landscape, culture, and nightlife.
Highly regarded for its pub culture, Dublin is generally associated with beer, and specifically, Guinness, whose factory is located in the city and is one of the most visited attractions. Thousands upon thousands flock to Dublin to enjoy its nightlife. But Dublin is so much more than endless pints: summer street festivals, dramatic landscapes, history tours, literary references around every corner, and a paradise of a sport lovers. But, perhaps most importantly, Dublin is the stepping stone from where to discover the rest of Ireland which is all the most reason to visit it.
Why learn English in Dublin?
Who doesn't want to study while enjoying an amazing nightlife fueled by Guinness and other fine beers?

Sports fans can rejoice with the many ball-sports being played around the city, including some that you can find nowhere else outside of Ireland.

Aside from learning English, it is also possible to pick up some Irish/Gaelic.

Mild weather means that it never gets too hot in the summer or too cold in the winter.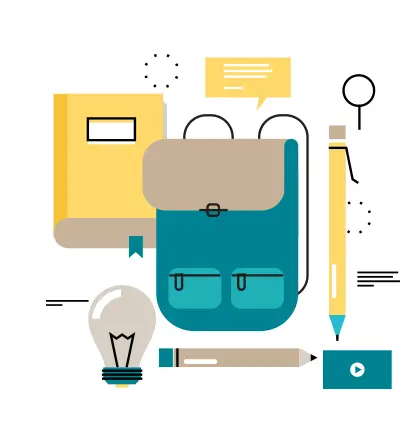 Language Schools in Dublin: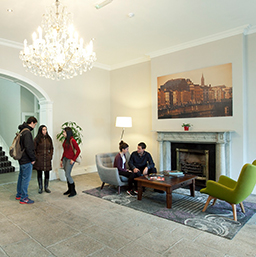 Atlas Language School, located in a refurbished historical building, the school focuses on social activities among students that complement the classroom time.
Travel
tips
When
Best time to go is May to September.
FYI
Although more than one third of Irish live in Dublin, the city center is small and super pedestrian-friendly.
Meet
Head to the Old Library at Trinity College to see one of Dublin's superstars: the Book of Kells, a manuscript from the 9th century, considered a masterwork and Ireland's finest treasure.
The song "Molly Malone" proved so popular that eventually, a statue was erected in the middle of the city to celebrate it. Molly, represented as a busty 19th-century woman with a low-cut dress, is the most photographed "lady" in the city.
See
Visit the Guinness Brewery, arguably the most recognized Irish brand, which is a must-see even those who don't drink!
Attend a Gaelic football game and a rugby match, two of the most popular sports, and join the locals for a real celebration.
Discover the Temple Bar area of the city, full of shops, markets, historical buildings and, you guessed it, bars and pubs!
Do
Year-round, make sure to attend at least one big sporting event, and get ready for a lot of beer-fueled green fanatism!
The Bloomsday Festival takes place in mid-June to celebrate James Joyce's novel Ulysses through a literary street carnival.
Although the weather in March may not be the best, Dubliners challenge it to celebrate Ireland's patron saint, St. Patrick, for a five-day indoor-outdoor festival around March 17th.
Eat
Dublin is a port city overflowing with alcohol. So, while you are there, be sure to try the Dublin Lawyer, lobster cooked in whiskey and cream.
Buy
Grafton Street is not only Dublin's main pedestrianized shopping street full of boutiques and department stores, but also a stunning collection of some of Ireland's finest architecture.
Testimonials
From all over the world
READ MORE
"This is my first time abroad so everything is new. Having friends from all over the world and experiencing so many different cultures is one of the best parts of this experience for me. I'm glad Atlas has such a nice mix of nationalities as this also helps me to improve my English"
---
Ana Lima, Brazil
"Learning should be engaging and fun, so my classes are filled with games and interactive activities to bring the language to life."
---
Ali, teacher.