Guadalajara has long been overshadowed by Mexico City. However, Mexico's second-largest metropolis has many reasons to appear on any tourist's radar: fantastic cuisine, some of the country's (and the world's) biggest festivals and events, an idyllic location between the central highlands and the Pacific coast, and a burgeoning business and IT industry.
Founded in 1542, the city grew slowly until the twentieth century, when industrial and commercial growth brought prosperity to Guadalajara and the city undertook the construction of many of its current landmarks and infrastructure, including its famous cathedral and The Hospicio Cabañas, a UNESCO World Heritage Site. Today, the metropolitan area houses over 5 million people, many of whom came to the city to work in the numerous factories during the second half of the last century. However, lately, the city has shifted from an industrial economy to one largely based on telecommunications, IT, and business. That being said, Guadalajara also thrives on its culture, hosting the second-largest book fair in the world, one of the most important film festivals in Latin America, a festival that celebrates the city's reputation as the birthplace of mariachis, and the second-largest university in Mexico.
Why learn Spanish in Guadalajara?
Accents from Mexico City can sometimes be less well received in the rest of the country. So, learning Guadalajara's accent will definitely be an asset when approaching locals.

Guadalajara is the safest big city in Mexico.

Unlike Mexico City, Guadalajara does not suffer from intense air pollution and the weather is much warmer and more consistent than that of the capital.

Many of Mexico's most important cultural traditions come from Guadalajara, including mariachis.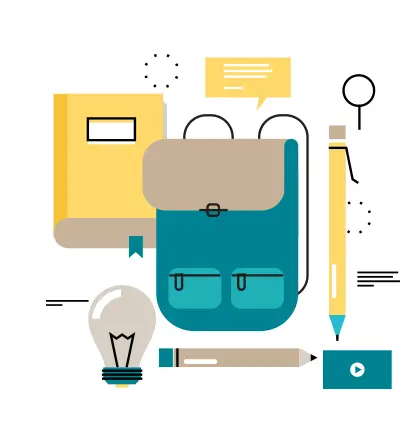 Language Schools in Guadalajara: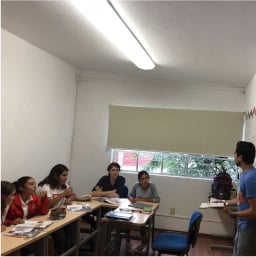 International House Guadalajara, part of one of the largest chains of language schools in the world, offers small, intimate classes and the possibility to combine courses with other International House locations in Mexico.
Travel
tips
When
Best time to go is August through March.
FYI
People from Guadalajara are called tapatíos, but oddly enough, nobody knows why.
Meet
Chivas de Guadalajara is the city's main soccer team (the other being Atlas) and many of Mexico's best players have played for Chivas, including Omar Bravo and Javier Hernández. Mexico's most important derby (the Super Clásico) occurs at least once a year against Club América (from Mexico City).
Every day, Plaza de los Mariachis hosts (you guessed it!) dozens of mariachis that gather to perform for both locals and tourists. Many of the musicians who started here have gone on to attain national stardom.
See
The Catedral Metropolitana is a symbol of the city. The cathedral and the surrounding four main squares epitomize Guadalajara's architectural fame.
The Hospicio Cabañas is a massive building that once housed one of the largest hospital complexes in the Americas. It is now a cultural center and a World Heritage Site due to its architecture and history but mainly for its monumental murals by one of Mexico's most famous artists, José Orozco.
Escape the heat and the hustle of the city and head to nearby Lake Chapala, the largest freshwater lake in the country.
Do
The Guadalajara International Film Festival is Latin America's largest and most prestigious Spanish language film festival. It attracts thousands upon thousands of movie enthusiasts every March and should not be missed.
Every last weekend of November, the 10-day Guadalajara International Book Fair (known as FIL, for its acronym in Spanish) begins, bringing over 500,000 visitors every year, making it the second-largest book fair in the world.
Guadalajara's most famous cultural exports are its mariachi music and charrería (similar to the American rodeo). Every August, the Encuentro Internacional del Mariachi y la Charrería features dozens of mariachi galas, concerts, parades, and a charro championship.
Eat
Make sure to try birria, a stew of highly spiced goat or lamb meat (but sometimes chicken or beef) served with tortillas, lime, and onion. Some even say it works as a hangover remedy!
Buy
Head to Mercado Libertad (also known as Mercado San Juan de Dios or "San Johnny"), the largest indoor market in Latin America, with over 3,000 stalls selling almost anything you can imagine. Or if that's too overwhelming, Mercado Corona is smaller and a bit more tourist-oriented.
Testimonials
From all over the world
READ MORE
"Great teaching! Everything was great. Our teacher, Mario, was fantastic"
---
Anne Powell, USA.