Guanajuato is consistently described as one of the most beautiful cities in Mexico. Its stunning colonial architecture reflects how important the city was for the Spanish Empire as one of their main silver mining centers. In fact, the steep hills surrounding the city were so full of minerals that for over two centuries, Guanajuato produced well over half of all the silver in the world. Such wealth left the city dotted with exquisite churches and basilicas, whose Baroque style would go on to be the inspiration for many other buildings in Mexico. According to UNESCO some of them are "the most beautiful examples of Baroque architecture" in Latin America. On the other hand, that wealth also meant deep inequalities between those who worked in the mines and the patrons, leading to the first battle for Mexican Independence in 1810. The city was so important for the Independence cause that it briefly became capital of the country in 1858.
Today, Guanajuato is a wonderful town filled with winding alleys, steep staircases, pastel-painted houses, Baroque churches and palaces, and tunnels repurposed as roads. Some of the alleys are so narrow that the houses' balconies almost touch. The rest of them are filled with mostly colonial buildings, marvelous theaters, cafes, and small plazas and bars, which are oftentimes frequented by the University of Guanajuato students.
Why learn Spanish in Guanajuato?
Guanajuato is a very safe, small city.

Architecture and history are alive every step along the narrow streets.

Despite being a popular destination, most tourists are domestic, meaning a more complete immersion into Spanish.

As a university city, there is a young up-and-coming nightlife, especially in the weekends.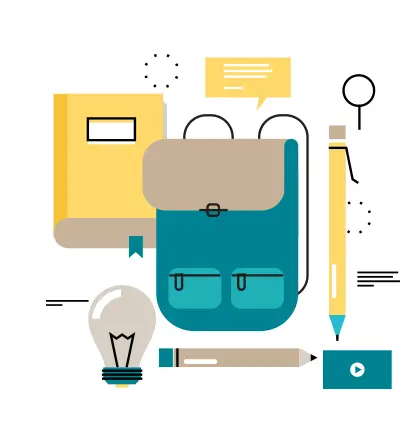 Language Schools in Guanajuato: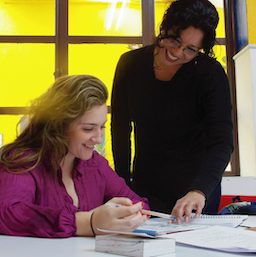 Don Quijote Guanajuato, located a few minutes away from the main square and along the river, is perfect for those who love to do extra-curricular activities. From cultural events to excursions around Guanajuato and tours, the school balances a great education with a long list of activities to get the most out of Guanajuato and Mexico!
Travel
tips
When
Best time to go is October through April.
FYI
Many mines around Guanajuato are open to visitors, including one discovered in 1550 and others still in operations.
Meet
See the statue of El Pipila, a miner that became a hero during the first battle against the Spanish during Mexico's long quest for independence.
See
Walk around the romantic and colorful alleys of the city, getting lost in its grandeur and colonial architecture.
Due to Guanajuato's booming growth, they had to move a cemetery, but when they dug up the tombs, the corpses turned into mummies! A truly remarkable museum was built to house them and is now one of the city's main attractions.
Explore the underworld through the city's tunnels and both former and active mines.
Do
The Festival Internacional Cervantino occurs yearly during three weeks in October and features a large number of artistic and cultural events with both national and international artists.
Every march, nearby Leon becomes news when it hosts the World Rally Championship.
Callejonadas are a daily night event that is part comedy show, part musical performance and part walking tour strolling through the city's many alleys.
Eat
Guanajuato's signature dish are enchiladas mineras (miner's enchiladas), a legacy from the city's mining past, and are literally found in every corner, especially at night.
Buy
Shop until you drop inside Guanajuato's Mercado Hidalgo as you can get anything from piñatas to fresh vegetables in a fantastic and colorful Mexican shopping extravaganza.
Testimonials
From all over the world
READ MORE
"The language stay abroad was perfect from A to Z! I would at any time go back and I can recommend Guanajuto / Don Quijote to anyone!"
---
U., Switzerland.