No visit to Peru would be complete without living an exhilarating experience in Lima. The capital city is a massive metropolis where Peru's diverse and contrasting histories, cultures, economies, and flavors can all be witnessed and experienced.
In 1535, after the defeat of the Inca Empire, Lima was founded by the Spanish conquistador Francisco Pizarro to be the capital of the Spanish dominions in South America. Since then, and throughout history, Lima has shifted back and forth from enjoying periods of growth and halting development during periods of economic crises or repair following devastating earthquakes. Then, during the twentieth century, the city started a process of rapid growth and modernization, making the cityscape a contrasting mix of ultra-modern architecture, colonial structures, pre-Incan ruins, and more.
As the capital of the country, Lima serves as the central hub of Peru's cultural and economic power, making it the main destination for migrants. The city's reputation as a melting-pot of nationalities and ethnicities has made Lima famous for its incredibly diverse cuisine, combining elements from pre-Hispanic cuisine, Spanish settlers and immigrants from as far away as China. The diversity is underscored by Peru's long and rich coastline with amazing seafood, making Lima one of the gastronomy capitals of the world!
Why learn Spanish in Lima?
The Lima accent is widely considered as "neutral Spanish," meaning it is particularly easy for non-natives to understand compared to other varieties of Spanish.

Lima's infrastructure is highly prepared for welcoming international travelers.

There is a well-developed variety of Spanish schools.

It serves as a big, international transport hub, with flights to most large South American cities, as well as many cities in North America and Europe.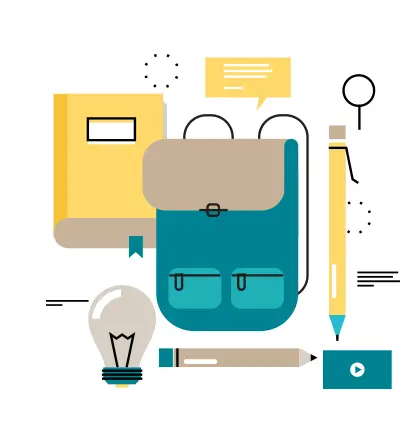 Language Schools in Lima: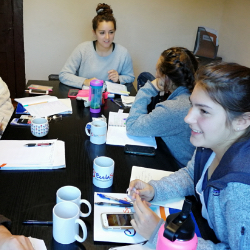 ECELA Lima focusses in immersive experiences and in building up its students' conversational Spanish, while also offering lots of activities to ensure the students learn all about Lima, its traditions and its cuisine.
Travel
tips
When
Best time to go is late September to early June.
FYI
In spite of Lima's tropical coast and surrounding desert, sunshine is scarce between May and November, fog is common and yearly temperatures rarely exceed 30°C.
Meet
Rose of Lima, who died in 1617, is a saint of the Catholic Church and the patroness of the Americas. As such, her shrine in Lima draws thousands every day to see her remains and pay their respects.
Aside from its architectural beauty, the Convent of San Francisco is important for its massive and labyrinthine catacombs, which hold thousands of bones and skulls, some of which are displayed in artistic ways.
See
The Historic Center of Lima is a World Heritage Site and includes some of the best colonial architecture in the Americas.
Barranco, the hip and trendy neighborhood next to upscale Miraflores, is the home base of many artists but also the center of Lima's music and nightlife scene.
Near the historic center, the Parque de la Reserva has the largest water fountain complex in the world and is a favorite hangout spot among locals.
Do
The Carnival weekend in February draws thousands of limeños to the streets for long-lasting water fights. But watch out! Often, tourists get purposely picked to be soaked first!
In late May/early June, Corpus Christi is the largest religious festivity celebrated throughout Peru, with massive religious processions and thousands of visitors coming to Lima from all over the country.
Mid-September means "Mistura," Lima's famous food festival that is one of the largest in South America and celebrates Lima's world-famous gastronomy. Ten days, hundreds of participants, and hundreds of thousands of visitors make attendance a must!
Eat
Lima is renowned for its cuisine, particularly when it comes to mixing ingredients from the local cultures and influences from abroad. Ceviche (Peru's national dish) is essential, but leave some room to try causa limeña, a cold appetizer made of potatoes, peppers, mayonnaise, vegetables, and chicken or fish.
Buy
Miraflores is Lima's most upscale district and one of its top shopping areas. By far, Miraflores crown jewel is the Larcomar mall, located on a cliff overlooking the Pacific. So, it's not only place shop but also a fantastic spot to see the sunset!
Testimonials
From all over the world
READ MORE
"I'm a 55-year-old woman who decided to learn Spanish. I took private lessons and, after 4 weeks, I was able to communicate whatever was needed on my trip around Peru. Many thanks to all my teachers and the whole staff for their patience. I can strongly recommend ECELA in Lima. Thanks a lot, to all."
---
Priska Maeder, 55, Switzerland
"Emily, Estefany and all the professors are absolutely great. Our experience en la Escuela was fantastic. The classes, the BBQ night, the pisco sour demonstration, the graduation lunches, the different touristic visits, meeting students from around the world, etc....we loved it all. We highly recommend this immersion program."
---
Hélène Messier, France