If the first thing that comes into your mind when thinking about Malaga is "sun", you are correct: Málaga is the sunniest city in Spain. In fact, the coastal stretch where the city is located is called Costa del Sol. Because of this, the city has become a beacon to anyone seeking sun, especially from colder Northern Europe. Málaga and the nearby beachside cities of Torremolinos and Marbella cater to any type of traveler: from beach-seeking backpackers to high-end golf-and-resort goers.
Málaga is not just all about sun: it is also one of the oldest cities of Europe, originating from a Phoenician port almost three millennia ago. As such, it boasts rich artistic and architectural heritage, especially dating from its Muslim past. Its long-standing artistic tradition has inspired generations of artists including world-famous painting-mastermind Pablo Picasso.
Why learn Spanish in Málaga?
The city is the center of Spain's famed Costa del Sol (Sunny Coast). Enough said.

Málaga works as a great base for exploring the rest of fabulous Andalusia region, with its rich Moorish history, ancient cities, long beaches, and even ski resorts.

Picasso's fans can follow his steps visiting the museum dedicated to him and his birthplace.

Flamenco dance has its roots in the city, making it a perfect side activity while studying in Málaga.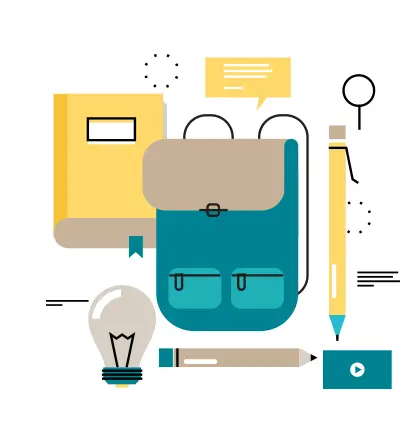 Language Schools in Málaga: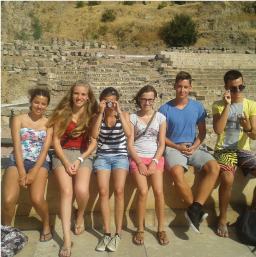 Instituto Andalusí de Español surely will make you love the Mediterranean: it's location in the outskirts of Málaga include sweeping views of the sea and a very short walk to the beach. Study in a relaxed environment and surrounded by a sense of family among students and staff alike.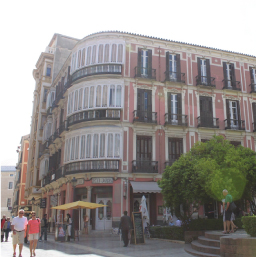 Academia CILE is an architectural jewel smacked right next to Málaga's cathedral, allowing every student to enjoy the city and Spanish culture at its fullest. Aside from an unbeatable location, this school also has over 30 years of experience in teaching different languages to locals and to foreigners.
Travel
tips
When
Best time to go is April through October
FYI
Especially during the Summer, beware of the siesta times during the afternoon, when most stores and offices tend to close to avoid the midday heat.
Meet
Be sure to be in Málaga for Holy Week, as many of the city's celebrities come back to visit, including Antonio Banderas and Pablo Alborán.
Nearby Marbella is a playground for the rich and famous, so it is no surprise seeing Arab sheikhs, Asian billionaires, and internationally acclaimed actors.
See
With such a rich history encompassing almost 3,000 years, each civilization that called Málaga home left something behind: ruins, fortresses, theaters, churches and museums are all well worth a visit.
If history is not for you, Málaga is a sun-worshipper paradise and it is the center of the rightfully called Costa del Sol.
Picasso and his art are just as alive as when he was born in Málaga, and it is celebrated across the city but especially at his home as a newborn and at the museum dedicated to him.
Do
The processions and other religious celebrations during the Holy Week leading to Easter is something to be witnessed at least once in a lifetime, even by non-religious people.
The August Fair commemorates the reconquest from the Moors and has since been a showcase of all one may consider Spanish: bullfights, religious processions, traditional dances, flamenco shows, street concerts and fireworks.
Each April, the Málaga Spanish Film Festival attracts over a hundred thousand people to celebrate Spanish cinema in what has become one of the country's most important film festivals.
Eat
Málaga's seafood is famous as are the dozens of traditional chiringuitos restaurants that line the beach, making true any visitor's fried-fish dreams.
Buy
As any other beach destination, there are hundreds of stores catering to tourists but be sure to walk around Calle Lario where the big brands coexist with family-run stores.
Testimonials
From all over the world
READ MORE
"My time there was really awesome, they offered the best mixture between school time and activities. My Spanish improved a lot! The teachers were lovely, it felt like a family and, without doubt, I would recommend it to everyone! One of the best experiences one can have in a foreign country!!"
---
Magdalena Ros, US
"Great school, very friendly atmosphere and professional management, best Spanish teachers, interesting and engaging classes and extra activities. Perfect choice for students from all over the world to improve their skills and learn about Spanish culture. Really enjoyed my stay!"
---
Edyta Wojtala, Poland
"This is just a perfect environment to learn! Students of all ages, levels, and backgrounds are very welcome here. I would recommend CILE to everyone that seriously wants to improve their Spanish or learn it from scratch. I've been studying at CILE for 4 weeks. When I started, I had no previous knowledge of Spanish. Now I understand more and more; my vocabulary and grammar are improving with every lesson."
---
Malwina Chrobakiewicz, Poland
"I've never been tired of my work, maybe because I never follow routine. Teaching is a very dynamic profession which allows you to meet many people from different countries, different ages and interests and, above all, you meet people from distinct cultures. In this case, I'm not only teaching but I am also learning from my students."
---
Rafael García, Teacher at Academia CILE