Salamanca is a small town about two hours away from Madrid. It might be a small city, but Salamanca's importance rests in its university, one of the oldest ones in the world, founded in 1218. As such, Salamanca has always been one of the most important centers of education in Europe and, naturally, of Spain and the Spanish language. Christopher Columbus, Hernan Cortes, Miguel de Cervantes, among others walked down the halls that some thirty thousand students still do today.
Because of its early importance, the city prides itself on its quaint old town and a variety of preserved architectural styles ranging over a thousand years.
Apart from the Universidad de Salamanca, there are several high-quality centers dedicated to teaching Spanish to foreigners, making Salamanca a cradle for nationalities around the world, having something to offer to both the college crowd and those looking for a quieter nightlife.
Why learn Spanish in Salamanca?
Stunning variety of architectural styles to feel like you are in a movie set every step you take.

Escape the crowds of the big cities and get to know the real Spain.

Interesting mix of international students and of all ages.

Salamanca has always been the center of the Castilian language (better known as Spanish now) which ensures the most neutral accent as possible.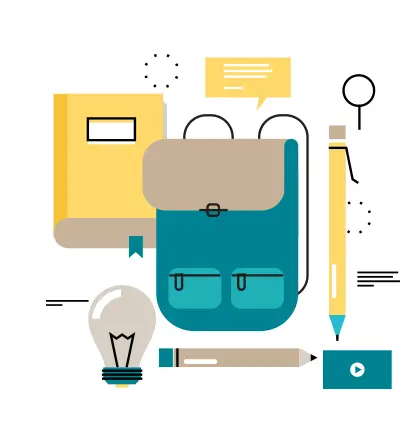 Language Schools in Salamanca: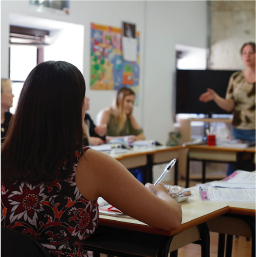 Colegio de España offers more than just classes: a historical building, a wide array of additional courses, 40 years of teaching experience, and a very long list of activities and experiences. This school is mainly focused in young adults and it even offers college credits with many institutions from around the world.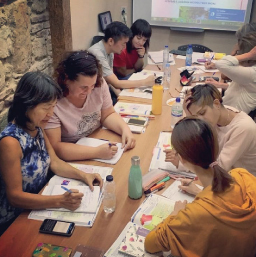 Tía Tula Spanish School teaches over 1,000 students and teachers every year and offers a very wide variety of both specific courses and extra classes to get the most out of Salamanca. Additionally, this school is located in a refurbished historic building.
Travel
tips
When
Best time to go is April through October.
FYI
Salamanca is a small city so be prepared for most stores closing at 2 pm for a couple hours.
Meet
Salamanca is known in Spain as a destination for bachelor and bachelorette parties so beware!
The city's most illustrious character is literary: Lazarillo de Tormes is the protagonist of the novella from 1554 and that was the starting point of the picaresque genre, enthroning the idea of anti-heroes.
See
The University of Salamanca is the oldest Spanish university and the fourth-oldest in the world. As such, each of its historical buildings are a sight on their own.
Gothic and Baroque architecture mix gracefully in the city as many of its private palaces were built since the 15th century.
Instead of just one, Salamanca has two cathedrals that rightfully represent the best of the architecture of their time and showcase the rise of Salamanca as one of the most important cities in Spain.
Do
Talk to locals! Even though they usually do not speak English, they are used to foreign Spanish learners and will be patient and helpful.
Around the second week of September, the Salamanca Fair calls for street parties, parades, concerts and fireworks during a full week.
As with many cities in Spain, Holy Week in Salamanca is a feast to the eyes and a humbling week-long event that brings about traditions started hundreds of years ago.
Eat
The Province of Salamanca produces one of the finest and most delicious cured ham of Spain.
Buy
Traditional silversmiths are famous in Spain and nothing they make is more Salamancan than the boton charro, a small piece of jewelry made of silver or gold used since Roman times!
Testimonials
From all over the world
READ MORE
"Classes are not only fun, but very educational also. The teachers and staff of the Colegio were what I liked the most, since they are always willing to help and most importantly, there is always a smile on their faces. Salamanca is a fascinating and extraordinary city, has lots of history and monuments to visit. My experience at the Colegio de España was something unforgettable."
---
Alexis Cox, USA
"I chose Colegio de España because I saw it was one of the best schools in Castilla y Leon. The school is located in the best part of the city to learn Spanish and has a wide range of activities. I have been studying at Colegio de España for 4 months and if I have greatly improved my use of Spanish it is thanks to the teachers that are eager to teach students everything they need to know in addition to being almost like friends."
---
Hassan Ahmad, Saudi Arabia
"Tía Tula is a very organized and welcoming school. The courses are well supported by teachers who know how to listen and you get to the final explanation. I recommend this school to anyone who wants to progress with your Spanish quickly."
---
Florine Courreges, France
"Absolutely excellent school. Studied here for 7 weeks in total last summer and in February. Staff and teachers are incredibly friendly and helpful within and outside of classes. Atmosphere of school is excellent - students are both fun but keen to learn Spanish and nice international mix. They organise activities every day for the students and levels of classes set appropriately. Would 100% recommend!"
---
Angus Bartley, UK