There is absolutely no way someone can run out of things to do in Barcelona. The city is the second largest of the country and has a rich and eventful history encompassing over two millennia. Once a rather humble Roman fort, the city grew to be one of the most recognizable metropolises in the world, a touristy gem full of an architecture, cuisine, culture, and nightlife any city would be envious of.
Ciutat Vella, Barcelona's historic quarter, concentrates most of that history. There you will find remains of Roman temples and medieval churches along miles of winding pedestrian passageways eventually leading to the Ramblas, the forever-crowded pedestrian avenue of the city filled with street performers, flower stalls, and everything in between. In the Eixample, the Modernist Quarter, architectural masterpieces designed by Gaudi like Sagrada Familia and Casa Batló awe tourists. And finally, there are several places to watch the city from above in the surrounding hills. However, Gaudi's Park Güell is by far the most popular. If all this isn't enough, miles and miles of beaches stretch in both directions away from the city make Barcelona a MUST not only in Spain, but in the world.
Why learn Spanish in Barcelona?
Catalan is spoken along with Spanish, adding an extra layer of language knowledge to anyone studying in Barcelona.

Its status as the biggest cruise ship port in Europe and the number of tourists ensures a massive multicultural crowd.

History and architecture lovers will feel right at home.

Soccer fans will rejoice with the passion FC Barcelona draws into visitors and locals alike.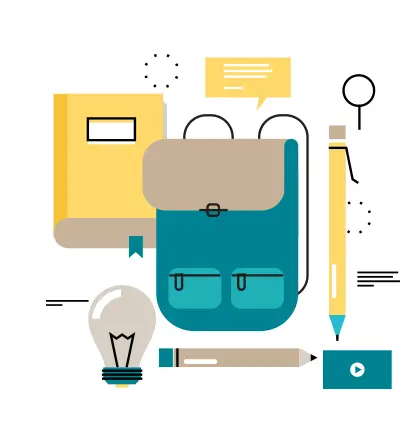 Language Schools in Barcelona: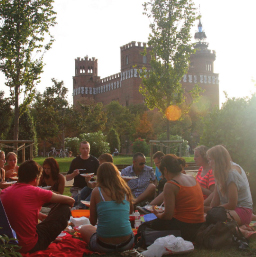 Located in a historical building on a quaint side street just 2 blocks away from Paseo de Gracia, Linguaschools Barcelona focuses on both 1-to-1 and group classes, dedicating its terraces and balconies for socializing, and ensuring that each student gets a full immersion in Spanish culture.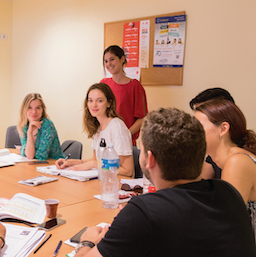 One of the biggest schools in the city, Enforex Barcelona is a well-organized school located in a modern building with terraces and a gym, and is best for students who want to combine flexible classes and schedules with exploring the city and its surroundings.
Travel
tips
When
Best time to go is April through October, although summer can be really crowded.
FYI
The official languages are Catalan and Spanish. Although virtually everyone speaks both in the city, learning a few basic words in Catalan will go a long way amongst locals.
Meet
World-famous sports team FC Barcelona is obviously based in the city as well as some of the highest-paid and most recognized athletes in the world, like Lionel Messi and Luis Suarez.
Get to know the people designing the future of mobile technology and experience it first hand during the Mobile World Congress, every February.
See
The world-famed architectural icon, Sagrada Familia Church is without a doubt the city's most visited attraction.
One of Barcelona's best views is from Guidi's Park Guell, which is a landmark in and of itself thanks to its intricate design.
Barcelona plays host to several beaches that extend away from the city, but its main beach downtown is the liveliest.
Do
The annual festival La Mercè is the most impressive display of Barcelona's culture and tradition, and it occurs in the days leading to September 24th.
Any FC Barcelona match is an experience worth living at least once in a lifetime.
Around August 15th, the neighborhood of Gracia becomes an explosion of cultural and artistic expressions lasting up to ten days.
Eat
Barcelona's seafood is legendary. However, crema catalana is its quintessential dessert, similar to crème brûlée but flavored with citric zest and cinnamon.
Buy
Las Ramblas is basically a 3-mile/5-kilometer long avenue where big brands, souvenir shops, cafes, department stores, flower shops and even human statues abound.
Testimonials
From all over the world
READ MORE
"I attended the Lingua School in Barcelona for two weeks and not only did I learn a lot in a short time, but I also had a great time learning. My only complaint is that I didn't stay longer – but I will next time! The people at the school were fantastic: helpful, friendly, and nice with great teachers."
---
Steve Miller, 37, USA.
"I studied Spanish here and I had a great experience. Thank you Enforex for your work. I'll come back!"
---
Sara Petruzzo, Italy.
"I'm totally satisfied with my studying here. All the teachers in this school were extremely polite and open-minded. You are the best, guys! In one week, I have learned so much"
---
Elena Ciel, Russia.