Madrid is Spain's capital, largest city, and cultural and financial center. When made capital of the Kingdom in 1561, Madrid started growing exponentially, later hosting masterminds like Cervantes and Velazquez that would turn the city as a beacon for culture and innovation, greatly funded by the richness of its empire. Most of the buildings that are now landmarks where built during that time.
While the old part of the city is dotted with churches and squares, the modern section along Paseo de la Castellana is home to avant-garde architecture, world-class shopping, upscale hotels, and the most important financial center of Southern Europe.
Once done visiting the impressive collections of the city's best-known museums El Prado, Reina Sofia, and Thyssen-Bornemisza, tourists and locals alike come together one of the most active nightlives in Europe, marching up and down the Gran Via and Puerta del Sol. And if bringing people together at bars is not enough, a soccer match will do it, during the Derby madrileño, which involves two of Madrid's most popular teams, Atletico Madrid and Real Madrid.
Why learn Spanish in Madrid?
Breathe culture and refinement while walking around Paseo del Prado and visiting the Golden Triangle of Art.

Most visited city in Spain, with easy connections abroad and within Spain.

Outstanding center for commerce, business, and shopping.

Pilgrimage place for soccer fans around the world as the home of Real Madrid, amongst other teams.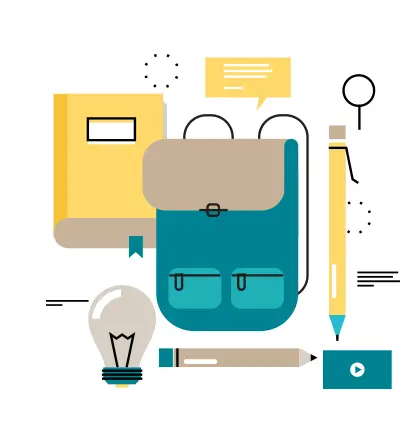 Language Schools in Madrid:
Travel
tips
When
Best time to go is in the Spring and the Fall (avoid Winter and Summer temperatures).
FYI
Madrid has one of the largest and best integrated transportation networks in the world. So, if you every get bored of the surface, lose yourself beneath the ground which is unsurprisingly, full of art as well.
Meet
Plaza Santa Ana and Fuente de Neptune, a pair of gorgeous squares surrounded by some of the city's best hotels, are probably some of the best places in the city for celebrity spotting.
Real Madrid, one of the most famous sports teams across the world, is based in the Santiago Bernabeu stadium (almost a celebrity itself) bringing fans closer to meeting the players.
See
Madrid's -and Spain's- epicenter is Puerta del Sol where tourists, locals, political demonstrations, and New Year celebrations converge amid stunning architecture and statues.
The Monarchy, symbol of Spain and its history, is based here in a massive Palacio Real complex that dominates half of the city.
Madrid would not be Madrid without the impressive and awe-inspiring Plaza Mayor: its harmonious architecture, impressive archways and hundreds of chairs from the restaurants and bar that line it are definitely unforgettable.
Do
The Madrid LGBT Pride festival is regarded as the biggest party in Europe and lasts a full week starting on June 28th.
With one of the world's best nightlife, locals and tourists enjoy top entertainment in the city at any hour, including flamenco shows, bull fighting, theaters, bars and club that stay open well into the morning hours.
Even though Madrid is a modern metropolis, ancient traditions are kept alive and showcased during La Trashumancia every October, when the city is freed of cars and instead invaded by shepherds and their livestock.
Eat
Winter's cold temperatures bring along the cocido madrileño: a deconstructed stew composed of soup, chickpeas with vegetables and assorted meats.
Buy
El Corte Ingles, the 4th largest department store chain in the world, has its flagship store in Madrid: a 9-storey shopping experience encompassing any top-tier brand imaginable.
Testimonials
From all over the world
READ MORE
"The teachers are warm, welcoming and talented, and while they are understanding of insecurities and hesitations, they push you toward advancement. You'll notice an improvement in your speaking fairly quickly. The class sizes are small enough that you get a lot of individual attention, but also provide the benefit of listening to/learning from fellow students. The ever-changing influx of students of various backgrounds, nationalities and ages adds to the overall experience."
---
Victoria Newton, USA
"Small classes, interesting topics, only Spanish, great teachers! I learned a lot in 1 week!"
---
Eva Vogel, Germany
"I have been studying Spanish at Spaneasy for 4 months and I would highly recommend the school to anyone looking for Spanish classes in the city. There are many young people which gives a fun atmosphere for language learning. The teachers are experienced and provide quality support to their students. Also, the prices for classes are more affordable than what I have seen in other language schools around the city."
---
Lauren de Guzman, USA
"The best language school in Madrid. All the staff and professors are very friendly and awesome. There are just like a family caring a lot of student. Highly recommended for you guys who want to learn Spanish in Madrid! You will definitely have a great experience there and will never want to leave."
---
Jacky Liu, Taiwan
"I am having a really great experience at Inhispania. I am learning so much every day, and the teachers are very supportive and helpful. I would love to come back again to study a higher level or do my internship here. The ambiance here is very friendly and relaxed. I am happy I made this choice. Thank you."
---
Sidra Qureshi, Netherlands