Originally a set of small settlements atop seven hills by the Tiber river, Rome would rise and fall and rise again to become the capital of modern-day Italy. In fact, if someone would have told Romulus, the city's legendary founder, that it would grow to be the largest city in the world during the height of the Roman Empire and one of the most visited places in the world today, he probably would not have believed it. However, that is exactly what happened and Rome continues to serve as a major cultural, fashion, arts, and financial hub for the world.
Its long and eventful history has turned Rome into a living museum: a collection of archaeological sites and ruins throughout a modern city. At the same time, Rome serves as the home and protector to the capital of the Catholic Church, Vatican City, meaning Rome has been a beacon for art and culture since the Renaissance, with many of its most important landmarks, churches, buildings, and piazzas built around this time.
Nowadays, Rome is an epitome of Italy as a whole: a multicultural city where art can be found at every step; a place where cuisine plays a key role for both locals and visitors; an open-air history museum ; a destination thriving with tourists almost year-round; and somewhere to fall in love with and keep coming back for more.
Why learn Italian in Rome?
Rome has an impressive and seemingly never-ending number of ruins and remnants of previous civilizations to explore.

Most multicultural city in Italy.

One of the most developed and established Italian-learning infrastructures.

The city is centrally located in Italy and the most important transportation hub in the country, allowing visitors to easily discover other Italian and Mediterranean destinations.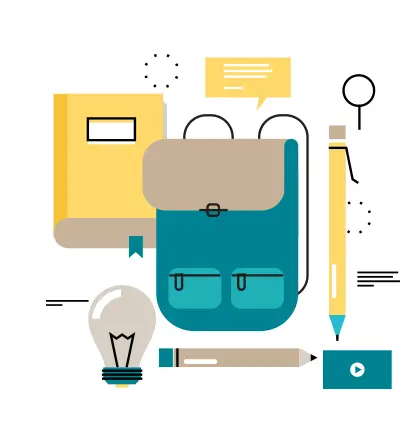 Language Schools in Rome: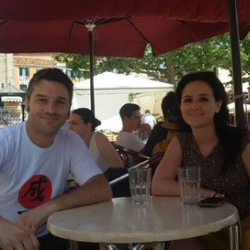 When in Rome is a small school perfectly located in the heart of the city and offers highly personalized courses. Primarily offers teaching services to mature students, short-term visitors and part-time students.
Torre di Babele, member of Tandem International, offers an impressively wide variety of classes, combined programs with other schools in Italy, and a highly active cultural program with lots of free activities to enjoy throughout Rome and beyond.
Dilit International House Rome is a highly experienced school with a truly impressive list of courses available and a philosophy that focuses heavily on student satisfaction by keeping class sizes small and education personalized.
Travel
tips
When
Best time to go is mid-April to November.
FYI
Rome was the capital of the Papal States, governed by the Pope for over 1,000 years. However, since 1929, the Pope has governed only the Vatican City, an independent micro-state that is completely engulfed by Rome.
Meet
"The Pope is the Bishop of Rome and the head of both the Catholic Church and the Vatican City. He is revered around the world and every Sunday he pronounces a short speech from his residence overlooking St. Peters Square, drawing thousands.
Many statues and pieces of stonework are publicly displayed in Rome and are famous for their master artistry, such as those in the Fontana di Trevi or "Moses" by Michelangelo. But some of these statues are different, like the ancient talking statues that mark locations where political or satirical opinions can be voiced.
Every May, the Italian Open is the most important tennis tournament in preparation for the French Open, so it's a great opportunity to get to see most of the best tennis players in the world in action.
See
There are approximately 900 Catholic churches in Rome. Not all are necessarily important, but it is said that at least 300 are worth entering! Some noteworthy—and therefore, most visited—are Saint John Lateran, Santa Maria Maggiore, Gesù, and obviously Saint Peter's (located in the Vatican City).
Archaeological remains are all over the city. Some of the largest, including the Roman Fora and the Colosseum, charge a fee but most can be appreciated from outside. This includes sites juxtaposed with modern buildings or even underground.
Maybe the most entertaining thing about Rome is to escape the tourists and wander around amazingly quaint and beautiful spots, little piazzas, or cobble-stoned streets. Rome is the kind of city where there is always somewhere new to get lost!
Do
Since Rome is of key importance to Catholics, Easter is a hugely significant and very crowded time of the year. Religious events take place all over the city, culminating with an Easter Mass at St. Peters Square in the Vatican City.
The Settimana della Cultura or Week of Culture happens every mid-April to make Italy and Rome's culture accessible for all: Every national museum and archaeological site (including those that normally are not open to the public) have free admissions.
During the whole month of November, the Rome Jazz Festival attracts dozens of artists from around the globe and thousands of visitors to different venues around the city for some of the best jazz worldwide.
Eat
Italy is highly regarded for its cuisine and Rome is no exception. There are several ingredients and dishes that are typically related to Roman food, including artichokes (when in season) and spaghetti alla carbonara (spaghetti with a sauce made of bacon, egg, and pecorino).
Buy
Via Condotti and its surroundings concentrate most of the haute-couture big-brand fashion houses and jewelry designers. However, Rome's offers everything, including large flea markets (such as Porta Portese), mid-range boutique, shopping areas (like Campo de' Fiori), and large malls.
Testimonials
From all over the world
READ MORE
"I am 74 and have been studying Italian on my own for about 10 years. I took an individual program for two hours per day for 2 weeks with Sara. She found my weaknesses, and we worked on the subjunctive, compound pronouns, and other tough aspects of the language. From the beginning, the school and its teachers provided a wonderful experience. I loved each session. Sara was well prepared with appropriate materials that I have kept, and the sessions were both enjoyable and productive. I would highly recommend this school to older students, as well as anyone else."
---
Richard Winickoff, 74, USA.
"Thank you very much for everything! Everything was amazing and I enjoyed my course with Martina so much!"
---
Piotr B., Russia.
"In case you are looking for the perfect language school, choose Torre di Babele. Quick progress, professional and friendly teachers, and a lot of fun."
---
Mikaela Šoková, Czech Republic.
"I've been here for 4 weeks and I can recommend the school 100%. The teachers are very nice and, thanks to the small groups, individually respond to each student. The entire school exudes a familiar and cozy atmosphere. Even outside of class, the school offers a great program, such as guided tours, cooking classes, etc. Thumbs up - you will feel absolutely comfortable here!"
---
Eva Böhm, Germany.
"What makes Dilit very special is the staff: All involved and enthusiastic teachers who have worked for the organization for years. They love what they do and Dilit makes sure that they do what they love. This makes Dilit a very lively and professional place to learn Italian."
---
Lotte van Santen, Netherlands.